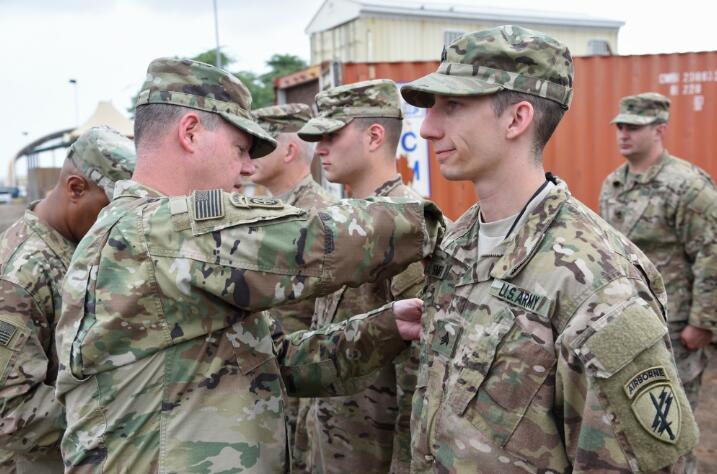 Award patches are nice and boost your self-esteem. They are a show of joy and pride towards someone's effort. No matter how good they are, sometimes they aren't just enough. One feels like a custom morale patch would have meant more. Military patches are great, but if accompanied by custom morale patches, they go a long way into showing a person or team's attitude, and they mean much more to these people.
Custom morale patches are mostly used by the military and teams in the world. They show dedication towards a unique objective, and they are more of morale builders than mere rewards. Did you know that the first morale patch was issued in 1973 by President George Washington? Morale patches were ornamental military insignia at that time.
Who wears Morale Patches today?
As a matter of fact, morale patches are a significant part of patches in the modern world. They are worn by military members mostly, but other people who protect the country, including police officers, emergency medical technicians, and firefighters, also wear custom morale patches. The patches are given to individuals or teams to show their dedication and efforts towards a unique goal.
Custom morale patches are used to create a bond within the team. The patches often display humorous expressions and images that are unique to a specific group. With this, it is safe to say that custom morale patches are worn by people whose job is to save lives. Maybe it is their passion to that which allows them to create these unique pieces to at least boost their morale in their line of work. These people mostly don't get a lot of recognition for what they do, especially for those out there in the field. They work hard to save lives, but you will rarely see them getting recognition for their work. While some people might say it is their job and know what they signed up for, it is safe to assume that the custom morale patches fill in the gap. At least someone recognizes their effort as per the patches.
If you want to create a sense of belonging in any of the groups mentioned above, using custom morale patches goes a long way. The patches aren't mere rewards for an excellent job done. These are artistic pieces that mean a lot to the teams that wear them. Most of them consider having the custom morale patches as honor and respect towards their job.
Where to buy morale patches?
Most people like to choose to use PVC patches for the Morale Patch because of its soft but indestructible shape. It is very suitable for military operations and outdoor use. But if you want to make the embroidered morale patches, That is not impossible. Because our custom embroidered patches use the highest quality embroidery thread and twill fabric, which are certified by Oeko-Tex 100, this makes them durable and never fade.
Get your custom morale patches here today and spread the feeling of togetherness and belonging to your team and you can get a 10% discount on your first order.