Custom TPU Patches: A Fusion of Versatility and Aesthetic Appeal
Thermoplastic Polyurethane Urethane, commonly known as TPU, is a material widely appreciated for its versatility across multiple industries and a variety of applications. Among its numerous uses, TPU patches have carved a niche for themselves due to their distinctive and superior qualities, establishing them as a favourite among many businesses and consumers.
Custom TPU patches possess impressive waterproof capabilities and demonstrate high elasticity, setting them apart from their competitors. They are constructed in full compliance with the strict environmental protection standards laid down by Europe and America, showcasing their commitment to sustainable production practices.
A striking feature of TPU patches is their unique concave and convex texture, which lends a captivating 3D effect to the surface. Complementing this texture is a metallic and reflective cover that enhances the visual appeal of the patches with its clean lines and sleek curvature. This amalgamation of qualities significantly contributes to the allure of these patches.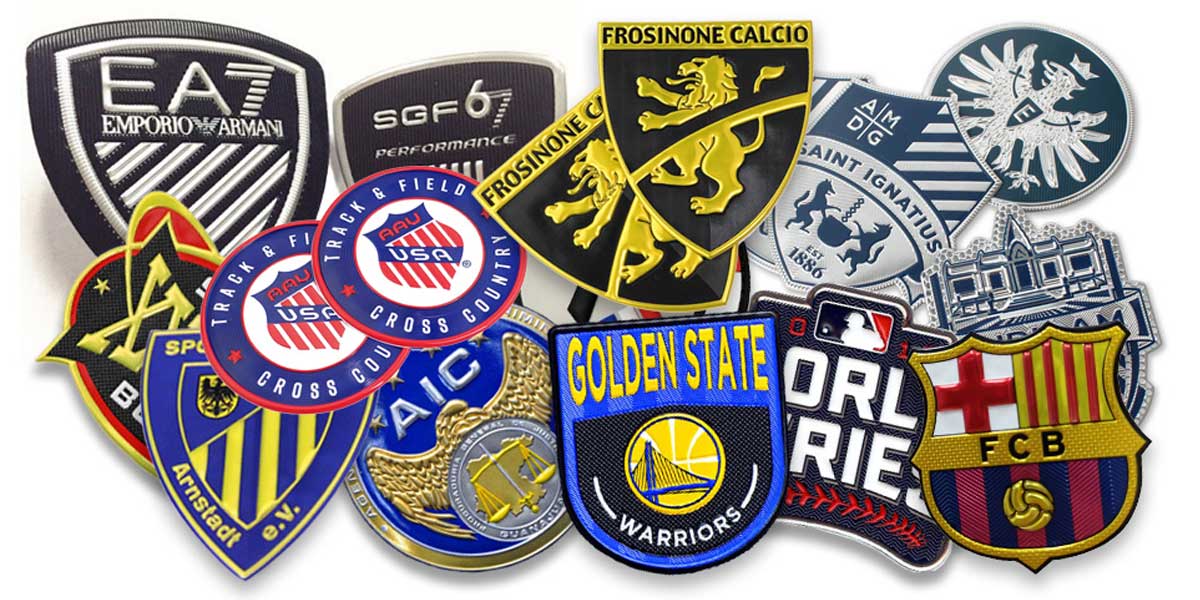 Uncover Benefits of PU Patches Over PVC Patches Options
When compared to PVC patches, TPU patches have a marked advantage. They are significantly lighter and exhibit a softer texture, contributing to their popularity. This distinct combination of characteristics renders them particularly apt for use in sportswear. Athletes can enjoy added comfort as these patches, when gently affixed to their attire, do not interfere with their performance.
Owing to their eco-friendly nature, excellent performance, and unique aesthetic appeal, TPU patches are experiencing a surge in popularity within the industry. They cater to a variety of needs, striking a perfect balance between style and functionality. Whether for sportswear, uniforms, or fashion, TPU patches can enhance the overall appeal of the garment, while maintaining its practicality.
Application Methods for Custom TPU Patches
To fully utilize the functionality and aesthetic appeal of custom TPU patches, proper application is key. There are two prominent methods for applying TPU patches on your garments: the Iron-on method and using a Heat Press Machine. Here's a step-by-step guide on how to proceed with each method:

Iron-On Method for TPU Patches:
1. Placement: Decide on the desired location on the garment where you want to place the TPU patch.
2. Preparation: Cover the TPU patch with a thin, damp towel or cloth to prevent potential damage from the heat of the iron.
3. Settings: Adjust your iron to a temperature of around 150℃. Alternatively, choose the cotton and linen setting if your iron has fabric-specific options.
4. Application: Using firm pressure, move the iron back and forth over the patch for about 30 seconds or until the patch adheres firmly to the fabric.
5. Security: To ensure a secure bond, flip the garment over and apply the iron on the back of the TPU patch for an additional 10 seconds.
Heat Press Machine Method for TPU Patches:
1. Positioning: Carefully place the TPU patch on the intended spot on your garment.
2. Protection: Cover the TPU patch with a thin fabric to protect it from the direct heat of the machine.
3. Machine Settings: Adjust the heat press machine to a temperature of 150℃ and set the pressure to around 5kg.
4. Pressing: Apply firm pressure and press down on the patch for a duration of about 20 seconds.
5. Cooling: Allow the patch to cool down completely before handling the garment. Note that handling the patch prematurely might compromise its adherence to the fabric.
6. Remember, proper application of your custom TPU patches not only enhances their longevity but also their performance and overall appearance on your garments.
The Process of Procuring Your Custom TPU Patches
We offer a five-step process in the service delivery of TPU patches. These steps are as follows:
1. Design your patch: This step involves defining your design. Choose your size, shape, and colors for your custom patch. If you would like a new patch shape, or you would like to re-design, we are ready to help.
Contact us for top-notch custom TPU patch designs.
2. Quote: Send me your manuscript or artwork for quote first. Our sales team will give you an offer within 12 hours, You will need to pay a 30% deposit after your quotation is confirmed.
3. Sampling: The sample will be finished in about 7 days. Because the TPU patch needs to make the hardware mold, please be patient in the meantime.
4. Mass production: We will arrange for mass production immediately when you have confirm the sample. Bulk production need bout 7-10 days.
5. Shipping: After the patches production are complete and we have received your balance, we package your patches and ship them directly to you, wherever you are! We partner with top shipping companies such as FedEx, UPS, and DHL, so be assured that you will receive your batch. Besides, we shall give you a tracking number after dispatch to keep you informed on your collection.
We guarantee that each patch we produce has gone through 100% quality inspection and in top quality, that is our promise to you, and that is what we ask of ourselves. If you find any technical defects in our patches, we will replace it for you free of charge. It is our responsibility and mission to provide you with quality service and good product quality. Looking forward, you will have a patch creation process here as easy, fast, and enjoyable as possible.