● Free sample for pre-production
● Free up to 9 colors at no extra charge
● Free for plastic backing
● Free for Merrow border
● Free shipping cost to the USA and Europe
● Fast turnaround time: sample 2-3days, bulk 5-7 days
Description
Custom Velcro Patches: The Modern Revolution in Personalization
Custom Velcro Patches are more than a simple accessory; they are a versatile and practical innovation that has carved a niche across various sectors. From military ranks to corporate branding, these patches have proven to be a modern revolution in adaptable insignia solutions.
Hook, Loop, and Creativity
At the heart of every Velcro patch are two essential components: the hook and loop sides. This intelligent design ensures a strong grip while allowing easy removal when necessary. Whether attached to garments, bags, or hats, these patches offer endless possibilities without sacrificing quality or appearance.
Effortless Adaptation
What sets Velcro patches apart is their remarkable adaptability. Need to swap out a patch for a new one? It's done in a snap. From casual wear to professional attire, these patches adapt effortlessly to your style and requirements. They stay firmly in place but come off without a fuss whenever you want to change things up.
The Swiss Army Knife of Accessories
Custom Velcro patches are no one-trick ponies. They've found homes in various environments:
Military: They're a lifesaver for soldiers who often change roles or units.

Corporate World: Businesses love them for branding and easy employee identification.

Fashion: Trendsetters use them to make a statement or simply jazz up their gear.

Events: Perfect for conferences or sports teams, these patches help identify and unify groups.
Built to Last
It's not just about looks or convenience; custom Velcro patches are crafted with quality in mind. Various materials and design options ensure that they're visually appealing and durable. They're made to be used and reused without losing their charm.
Why Custom Velcro Patches?
So why are Velcro patches making waves? Because they offer a blend of practicality and style that takes time to find. They represent a thoughtful approach to design, one that acknowledges the ever-changing needs of the modern world.
In a nutshell, Custom Velcro Patches are the perfect fusion of form and function. They're not just a product; they're a statement, a way to express yourself, your brand, or your purpose with ease and flair. If you're looking for something as adaptable as you are, try these patches. They're more than just an accessory; they're a smart solution for the modern age.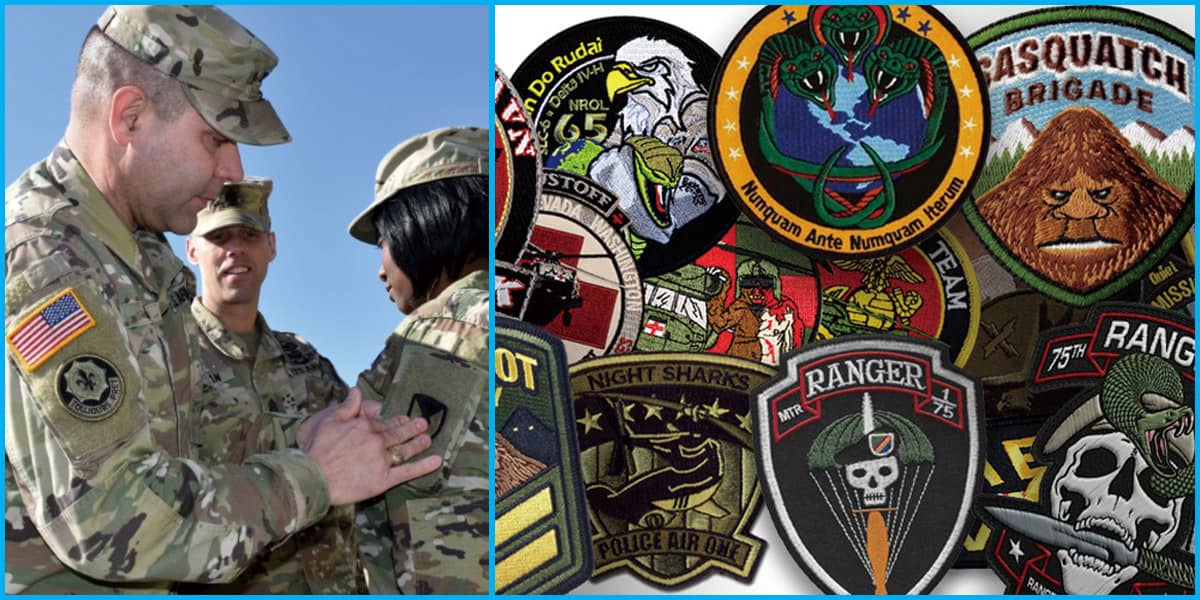 What Are Velcro Patches Called?
Hook-and-loop fastener
Words that have come to be associated with hook and loop fasteners are only "permitted" to be made use of by the business understood for making those fasteners. And it's therefore that our patches using this attachment type are constantly called hook and loop patches.
How does hook and loop Velcro work?
Hook and loop fasteners have 2 strips; the rough side has hundreds of little 'hooks,' and the softer side has thousands of little 'loops.' When you press both strips with each other, the hook holds on to the loops to make them stick. The more hooks and loops attached, the stronger the hook and loop bolt will undoubtedly be.

Custom Velcro Patches for Hats: Revolutionizing Hat Customization
Hats have stood the test of time as fashionable and functional accessories, providing protection from the sun or serving as chic add-ons to our outfits. But a well-crafted, eye-catching patch can truly elevate a hat's appeal. While hats themselves may not offer a wide variety of designs, their complementary patches certainly do, ranging from diverse themes to unique patterns, enabling personalization like never before.
Given the constraints of cost, it might not be feasible to switch hats to match your mood or outfit frequently. However, swapping out patches is a different story altogether. With the affordability of custom patches, you can easily stay within your budget while refreshing your hat's look as often as possible.
Traditionally, hat patches have been permanently affixed, limiting your ability to modify the hat's appearance. This is where Custom Velcro Patches for Hats come into play, offering the perfect solution for effortless customization. These patches feature a hook side, stitched onto the patch's rear, that aligns with a loop side sewn onto the front of your hat. This design allows for easy attachment and removal of patches, revolutionizing how you can personalize your hats.
Now, with the flexibility of Velcro patches, you can effortlessly express your individuality, reflecting your personal style or current mood through the interchanging of patches on your favorite hat. It's indeed an innovation in hat customization, promoting versatility and creativity with each patch switch.



Design Velcro Patches Process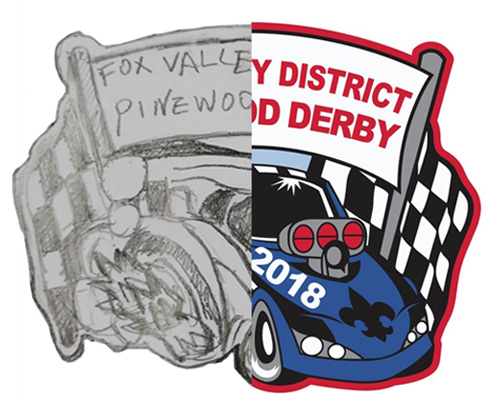 Get A Free Quote
Click here to submit your patch artwork then we will reply to you within 12 hours. If you only have preliminary design ideas, you can also submit a manuscript design, and we will help you complete it for artwork.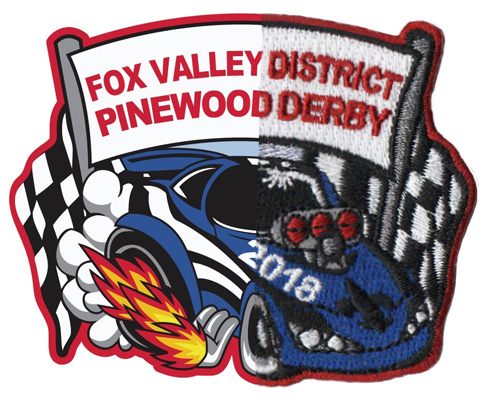 Approval Samples
After you have confirmed the price, we will start to create artwork or making a sample for your approval. It takes about 2 days to create artwork and 3 days to sample. Free unlimited modification until you are satisfied.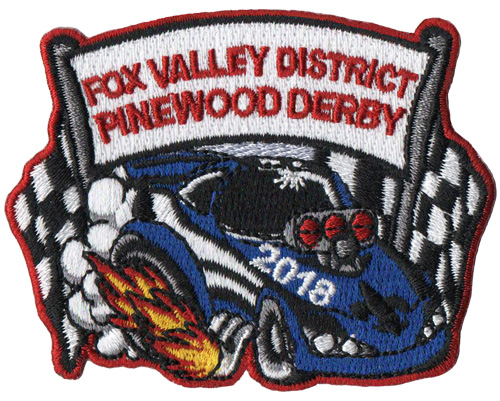 Production and shipment
When the sample is confirmed, we will immediately put it into production. After the patches have been finished, we will send them to you by DHL, FEDEX, or UPS. If any of the products are found to be technically defective after you receive the goods, we will provide a free replacement.


Get Top Quality Custom Velcro Patches No Minimum Order At Incredibly Low Prices
We have more than 20 Tajima and Barudan embroidery machines import from Japan. Excellent equipment and professional technical support make our Patches real in very top quality. The embroidery threads and fabric we used are certified by Oeko-Tex standard 100, which is the most authoritative and influential textile certification in the world. This certification represents our product that has been tested to be ecologically harmless, that also becomes an important basis for end-users to make textile purchase decisions. There is no order limit for our custom military patches, so whether you are ordering 10 pieces or hundreds of pieces patches, We are always welcom and you will receive patches made from the finest polyester twill and quality non-fading thread. We guarantee that each patch we produce has gone through 100% quality inspection. Our product quality fully follows the IS9001: ISO14001 operating process to ensure that all of you receive patches are perfect. If you find any technical defects in our patches, we will replace it for you free of charge.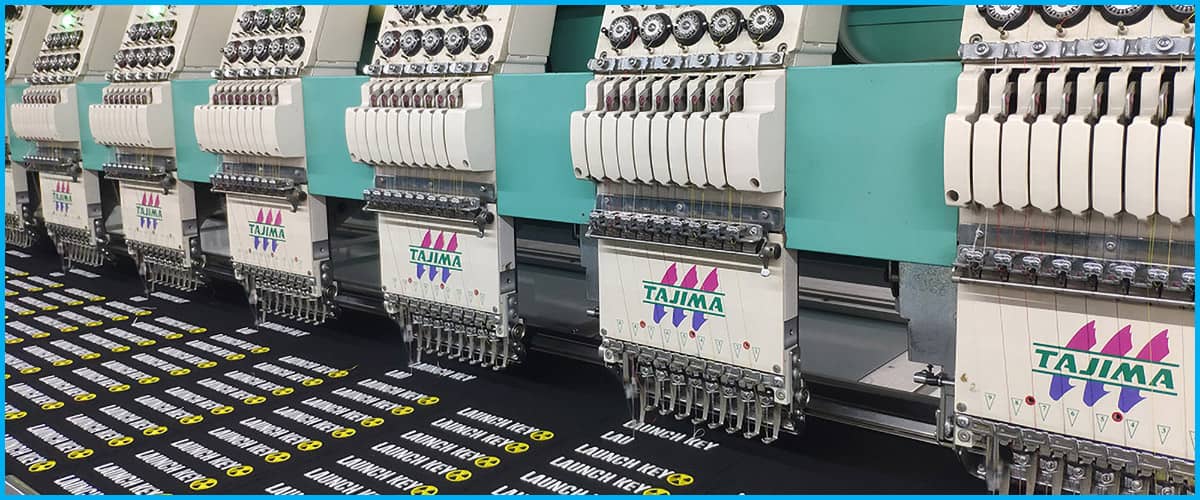 Check Out Some Of Popular Custom Patches We've Done
Whether you want to custom military patches for army, custom embroidered patches for hats,
or iron on patches for jeans, chenille patches for letterman jackets, we are always here offering you a full range of customized solutions.


Frequently Asked Questions
Is there any minimum order quantity for custom velcro patches?
No, you can order custom velcro patches at any quantity, even one pc. You can also receive the top-quality patch from here. But if your order is more than 50 pcs, your costs will be lower.
How long can I expect to hear from you when I request a quotation?
As you know, we are a Chinese factory, so the time is different from that in the US and Europe. We will usually get back to you within a few hours. If we were still working on time, we would probably be able to get back to you within minutes.
Can you duplicate our previous product exactly?
Yes, we can copy any previous product, all you need just send the scan picture to us.
What format of files do I need to send the document for my custom patches?
We accept documents in any PC format. Such as AI, PDF, EPS, JPG, PNG can be. If you only have the original manuscript, we can also help you turn it into an art illustration.
What is the largest embroidered patch you can make?
The largest patch we can make is 60CM, which is 23.5 inches in diameter.
How many color combinations can be allowed on a embroidered velcro patch?
We offer 9 different color combinations for free for each embroidered patch, which is more than enough for the average embroidered patch. If you need more colors to make your patches more vivid, we offer hundreds of colors to choose from, but the patches cost will increase dramatically. If you are looking for unlimited color and inexpensive patches, we recommend making a custom printed patch.
Will I get a sample for confirmation before mass production?
Yes, we will provide you with free sample for your confirmation within 3-5 days after you confirm the order. In this process, if you are not satisfied with the design, we will free unlimited modifications until you are satisfied.
How long will I get my custom velcro patches?
Usually, standard orders (under 1000 pcs) will be completed within 7-10 days. If your order quantity is more than 1000 pcs, we will inform you of the exact delivery time when quoting. If you need an urgent order service, we also offer an urgent order service within 5-7 days.
Do you have any guarantee about the quality of your products?
Yes, we guarantee that every patch we produce is of top quality. If you find any technical defects in our products after receiving the goods, we will replace them for you free of charge.