● Free sample for pre-production
● Free up to 9 colors at no extra charge
● Free for plastic backing
● Free for Merrow border
● Free shipping cost to the USA and Europe
● Fast turnaround time: sample 2-3days, bulk 5-7 days
Description
Revamping Outerwear with Custom Patches for Jackets
Personalizing jackets with patches has become a sought-after trend in the fashion world, offering a unique way to elevate and express individual style. From trendy Denim Jacket patches to emblematic School Letterman Jackets Patches, durable Motorcycle Leather Jacket patches to iconic Flight Jacket patches, we've mastered creating custom patches to suit all kinds of jackets.
Regardless of complexity, our custom patches are meticulously designed to align well with your jacket or vest, particularly when placed on the back. We can accommodate your needs whether you prefer a more subtle look or want to make a bold statement. We can deliver designs up to 60cm in diameter for those seeking large, striking patches, ensuring your jacket serves as a canvas for your unique expression.
We take pride in our precision and flexibility. You can provide us with an existing patch design for replication or engage us to create a brand-new, personalized design that mirrors your vision. Furthermore, we can craft custom designs for clients seeking smaller patches as petite as 1cm in size.
Custom patches for jackets provide an opportunity for self-expression and creativity, allowing you to transform your favorite jacket into a bespoke piece. With our custom patches, every jacket becomes a unique, wearable piece of art that tells your story.

Elevating Biker Style with Custom Back Patches for Motorcycle Jackets
The quintessential custom back patch adorning the motorcycle jacket is an integral part of the biker aesthetic. These large patches offer ample space to project various expressions, regardless of their extent or complexity. The custom back patch has emerged as a fundamental element in biker culture, often chosen over the traditional three-piece patches due to its larger canvas and ability to convey a singular, comprehensive message.
Whether you're a solo rider carving your path on the open road or a member of a spirited biker club, the custom back patch is a versatile accessory that complements every biker's attire. Its prominence on the jacket's back ensures visibility, making it an ideal platform to communicate your passion for motorcycling, encapsulate significant milestones, or broadcast your affiliations.
Indeed, as long as the enthusiasm for biking beats strong within you and the desire to voice this passion persists, a custom back patch on your motorcycle jacket remains the optimal choice. This iconic adornment transcends the realm of being a mere accessory, acting as a vibrant expression of your biker identity and spirit, ready to be showcased on every thrilling ride.

Exuding Distinction with Custom Letterman Jacket Patches
Throughout our school years, with their plush texture and intricate design, chenille patches have remained an unrivaled symbol of recognition and accomplishment. A letterman jacket adorned with these patches has always been a matter of prestige, reflecting personal achievements in academics, sports, or extracurricular activities. These custom patches have become a coveted fashion statement among high school and college students, serving as a badge of honor that garners respect and admiration.
Universities and colleges have embraced custom chenille patches to embellish various items such as leather jackets, blankets, sweaters, and even framed awards. A letterman jacket seems incomplete without the distinctive touch of a few chenille patches, each narrating a chapter of the wearer's school journey.
With a rich history spanning over a century, chenille patches have sustained their appeal and relevance over time. These unique patches not only elevate the fashion quotient of any attire but also retain their charm and elegance if chosen with quality in mind. They add a timeless quality to garments, transforming an ordinary jacket into a meaningful keepsake, telling your unique story of trials, triumphs, and personal growth.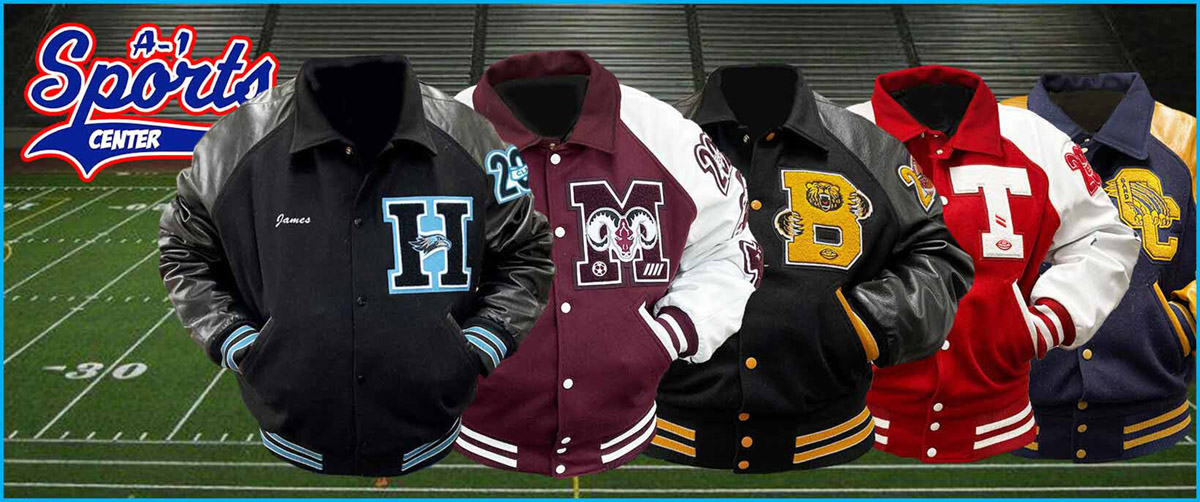 Iron On Patches For Jeans
Do iron on patches work on jeans?
Yes, iron-on patches work well on denim fabric. Hot melt adhesive can stick well to denim fabric because it is made of cotton and soft fibres. If you're not familiar with how to iron a patch onto a denim jacket, please click here for our detailed tutorial.

Is Better to Sew or Iron-on a Patch on The Jacket?
Sewing or ironing patches depend on your condition. If you have a sewing machine, sewing patches onto your clothes is also a good option. But a more accessible and more popular method is to iron the patch onto the jacket. All you need is an iron. First, Lay clothing flat on the table to ensure they are smooth and wrinkle-free, then put the patch on the clothing and cover it with a thin fabric to avoid scalding. Next, set the heat range to 150 degrees Celsius or cotton and linen gear, and press the patch back and forth with iron for 20-30 seconds until it is fully seated. Apply the same pressing technique on the other side of the garment, again using a thin fabric to cover the garment to avoid burns. Do not pick it with your hands until it's cooled, or the patch will not hold properly. If you do not have an iron at home, you can choose to go to a tailor's shop and have patches stitched onto your jacket.
Design Jackets Patches Process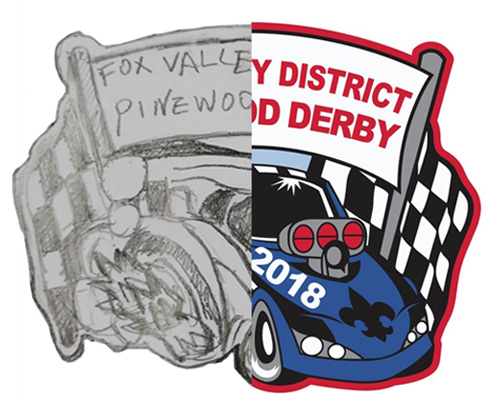 Get A Free Quote
Click here to submit your patch artwork then we will reply to you within 12 hours. If you only have preliminary design ideas, you can also submit a manuscript design, and we will help you complete it for artwork.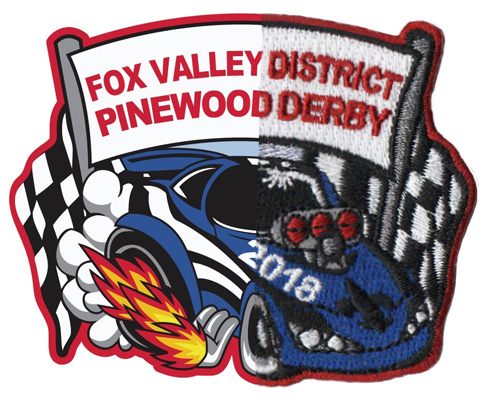 Approval Samples
After you have confirmed the price, we will start to create artwork or making a sample for your approval. It takes about 2 days to create artwork and 3 days to sample. Free unlimited modification until you are satisfied.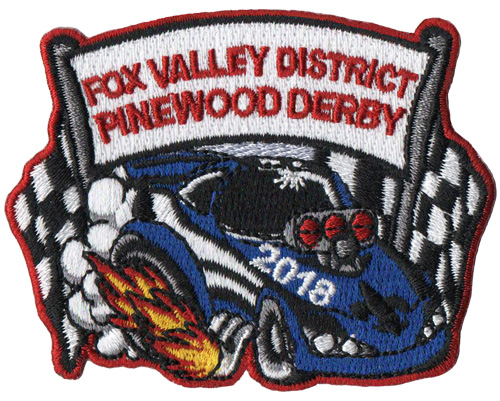 Production and shipment
When the sample is confirmed, we will immediately put it into production. After the patches have been finished, we will send them to you by DHL, FEDEX, or UPS. If any of the products are found to be technically defective after you receive the goods, we will provide a free replacement.
Get Top Quality Custom Jacket Patches No Minimum Quantity At Incredibly Low Prices
We have more than 20 Tajima and Barudan embroidery machines import from Japan. Excellent equipment and professional technical support make our Patches real in very top quality. The embroidery threads and fabric we used are certified by Oeko-Tex standard 100, which is the most authoritative and influential textile certification in the world. This certification represents our product that has been tested to be ecologically harmless, that also becomes an important basis for end-users to make textile purchase decisions. There is no order limit for our custom motorcycle patches, so whether you are ordering 10 pieces or hundreds of pieces patches, We are always welcom and you will receive patches made from the finest polyester twill and quality non-fading thread. We guarantee that each patch we produce has gone through 100% quality inspection. Our product quality fully follows the IS9001: ISO14001 operating process to ensure that all of you receive patches are perfect. If you find any technical defects in our patches, we will replace it for you free of charge.
Check Out Some Of Popular Custom Patches We've Done
Whether you want to custom military patches for army, embroidered patches for hats,
or iron on patches for jeans, chenille patches for letterman jackets, we are always here offering you a full range of customized solutions.



Frequently Asked Questions

Is there any minimum order quantity for custom jacket patches?
No, you can custom jacket patches at any quantity, even one pc. You can also receive the top-quality patch from here. But if your order is more than 50 pcs, your costs will be lower.
How long can I expect to hear from you when I request a quotation?
As you know, we are a Chinese factory, so the time is different from that in the US and Europe. We will usually get back to you within a few hours. If we were still working on time, we would probably be able to get back to you within minutes.
Can you duplicate our previous product exactly?
Yes, we can copy any previous product, all you need just send the scan picture to us.
What format of files do I need to send the document for my custom patches?
We accept documents in any PC format. Such as AI, PDF, EPS, JPG, PNG can be. If you only have the original manuscript, we can also help you turn it into an art illustration.
What is the largest motorcycle patch you can make?
The largest motorcycle patch we can make is 60CM, which is 23.5 inches in diameter.
How many color combinations can be allowed on an embroidered jacket patch?
We offer 9 different color combinations for free for each embroidered patch, which is more than enough for the average embroidered patch. If you need more colors to make your patches more vivid, we offer hundreds of colors to choose from, but the patches cost will increase dramatically. If you are looking for unlimited color and inexpensive patches, we recommend making a custom printed patch.
Will I get a sample for confirmation before mass production?
Yes, we will provide you with free sample for your confirmation within 3-5 days after you confirm the order. In this process, if you are not satisfied with the design, we will free unlimited modifications until you are satisfied.
How long will I get my custom jacket patches?
Usually, standard orders (under 1000 pcs) will be completed within 5-7 days. If your order quantity is more than 1000 pcs, we will inform you of the exact delivery time when quoting. If you need an urgent order service, we also offer an urgent order service within 3-5 days.
Do you have any guarantee about the quality of your products?
Yes, we guarantee that every patch we produce is of top quality. If you find any technical defects in our products after receiving the goods, we will replace them for you free of charge.