Custom Patches Online With No Minimum Order At Lowest Market Price

Custom Patches to increase your brand awareness, provide emblems for an organization or club, as token souvenirs to commemorate a special event or location, promotional gifts, and more. Working with our experienced design team, create your own patches the way you want. We design anything you want and offer hundreds of embroidery thread colors, dozens of fabric colors, and a variety of accessories to meet your diverse customized needs. There is no minimum order quantity here, whether you want to customize 10 pieces or thousands of patches, we are always welcome. At the same quality of custom patches, we can guarantee that our price is the lowest on the market.



The Advantages Of Our Custom Embroidered Patches
We have more than 20 Tajima and Barudan embroidery machines import from Japan. Excellent equipment and professional technical support make our Patches real in very top quality. The embroidery threads and fabric we used are certified by Oeko-Tex standard 100, which is the most authoritative and influential textile certification in the world. This certification represents our product that has been tested to be ecologically harmless, that also becomes an important basis for end-users to make textile purchase decisions. Whether you are ordering 10 pieces or hundreds of pieces patches, you will receive patches made from the finest polyester twill and quality non-fading thread. We guarantee that each patch we produce has gone through 100% quality inspection. Our product quality fully follows the IS9001: ISO14001 operating process to ensure that all of you receive patches are perfect. If you find any technical defects in our patches, we will replace it for you free of charge.
Custom Patches Maker

Here at Dany Patches, you can very easy to get many kinds of different custom patches. We provide 6 customizable patch types for your choice that can put you out of your misery of searching for different types of custom patches.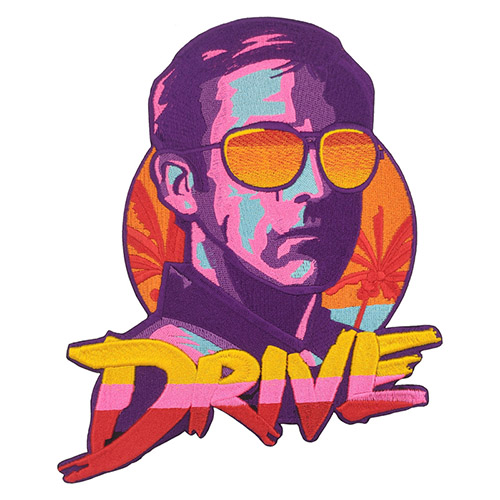 When a twill fabric and high quality threads coming together with your design, A wearable art patch will be created. Embroidered patches are the hot popular patches showing on the clothing. Whether you want scout badges, motorcycle patches, or something totally different, we can help to create a customized design you will prefer.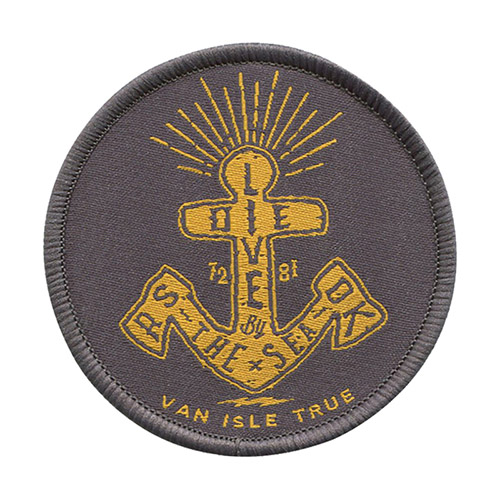 We take customized woven patches seriously, we utilize the very best readily available material in making our woven patches as we want it to look precisely at just how you would certainly desire it. The woven patch is a great option if your logo has lots of tiny details, outlines, or letters that cannot be embroidered accurately. Any shape available, and up to 12 colors.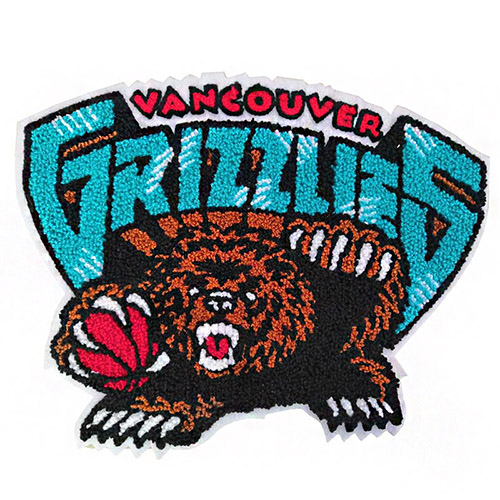 Chenille Patches means warm. Chenille is the French word for caterpillar, which refers to the texture and short pile of fabric that gives patches a soft carpet like touch. They also known as letterman patches, have a fluffy and fuzzy surface to decorate the varsity jackets. It was an honor to have a jacket laced with these to show your accomplishments.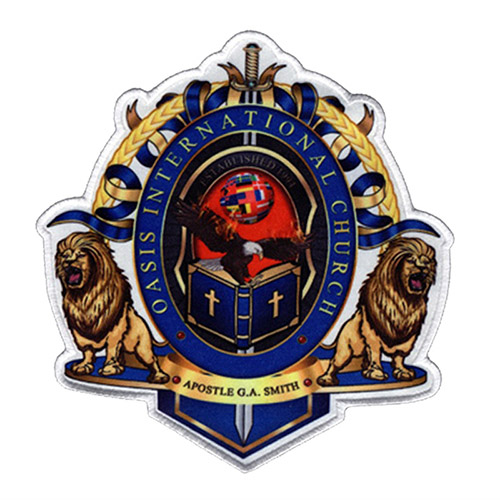 Printed patches using dye sublimation method is a great way if your logo has lots of tiny details, outlines, or letters. Through this printing method, we can produce as small as one inch round printed patches, which contain many details and colors.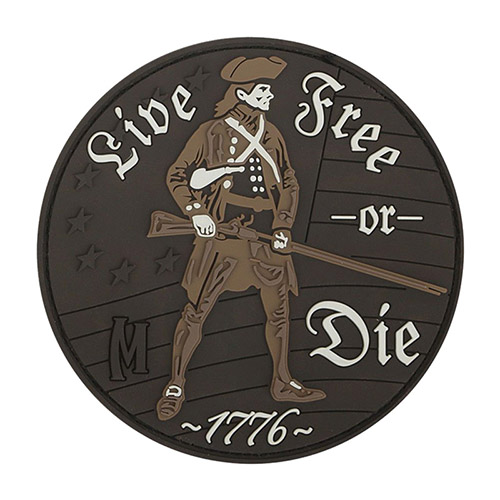 Custom PVC patches are produced from a flexible and soft rubber that can be easily molded to nearly in any shape and any color. Our custom PVC patches are 100% waterproof and could withstand the hot and coldest temperatures.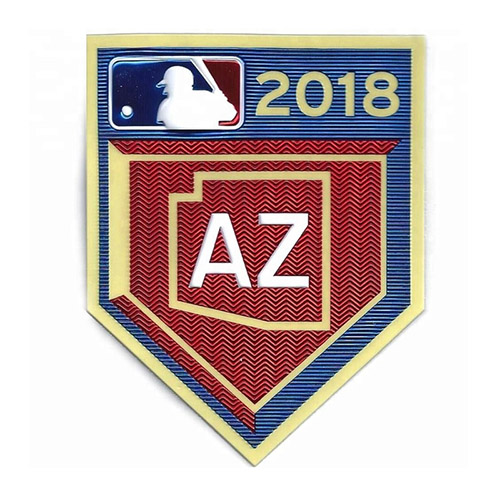 TPU Patches with good waterproof, high elasticity, and environmental protection can compliance with Europe and America's environmental protection standards. They are looks like PVC patches but lighter and much softer than PVC patches.
How To Make Custom Patches?
1# Free Quote
Please send your manuscript or artwork files to our Email Or submit them in our Free Quote table. We will get back to you within 12 hours.
2# Sampling
After confirming the price, you will receive our free sample picture for your approval within 2-3 days. Free modification until you are satisfied.
3# Ordering
30% deposit when you have placed the order. The balance should be paid off before shipment. PAYPAL and T/T payments are feasible.
4# Production
Standard orders will be completed within 5-7 days, and rush orders within 3-5 days. More urgent time please contact us to confirmation.
5# Shipping
FedEx, UPS, DHL is all feasible. We will send you a tracking number after shipment, and you will receive the package in about 5-7 days.
We guarantee that each patch we produce has gone through 100% quality inspection, that is our promise to you, and that is what we ask of ourselves. It is our responsibility and mission to provide you with quality service and good product quality. Looking forward, you will have a patch creation process here as easy, fast, and enjoyable as possible.
Frequently Asked Questions
Who makes custom patches near me?
At Dany Patches, we offer a 1 to 1 online service for custom patches. So you don't have to worry about the distance. When your patches are ready, we will deliver them to you through DHL for free. No matter where you are in the world.
Is there any minimum order quantity for custom patches?
For embroidered patches, woven patches, printed patches, we don't require any minimum order.

For PVC patches, TPU patches, the minimum order is each design 100 pcs.
How long can I expect to hear from you when I request a quotation?
As you know, we are a Chinese factory, so the time is different from that in the US and Europe. We will usually get back to you within a few hours. If we were still working on time, we would probably be able to get back to you within minutes.
Can you duplicate our previous product exactly?
Yes, we can copy any previous product, all you need just send the scan picture to us.
What format of files do I need to send the document for my custom patches?
We accept documents in any PC format. Such as AI, PDF, EPS, JPG, PNG can be. If you only have the original manuscript, we can also help you turn it into an art illustration.
How many color combinations can be allowed on an embroidered patch?
We offer 9 different color combinations for free for each embroidered patch, which is more than enough for the average embroidered patch. If you need more colors to make your patches more vivid, we offer hundreds of colors to choose from, but the patches cost will increase dramatically. If you are looking for unlimited color and inexpensive patches, we recommend making a custom printed patch.
Will I get a sample for confirmation before mass production?
Yes, we will provide you with free sample for your confirmation after you confirm the order. In this process, if you are not satisfied with the design, we will free unlimited modifications until you are satisfied.
How long will I get my custom patches?
For embroidered patches, the sample time is 3-5 days. Mass production time is about 5-7 days.

For woven patches, the sample time is 3-7 days. Mass production time is about 5-7 days.

For TPU and PVC patches, the sample time is 7-10 days. Mass production time is about 7-10 days.

For printed patches, the sample time is 5 days. Mass production time is about 5-7 days.
Do you have any guarantee about the quality of your products?
Yes, we guarantee that every patch we produce is of top quality. If you find any technical defects in our products after receiving the goods, we will replace them for you free of charge.
Check Out Some Of Popular Custom Patches We've Done
Whether you want to custom military patches for army, custom embroidered patches for hats,
or custom iron on patches for vest, we are always here offering you a full range of customized solutions.