● Custom Patches No Minimum
● Quality Guarantee
● Lowest Price Guarantee
● Fast turnaround time
● Free Plastic Backing
● Free Merrow Border
● Free samples for Embroidered and Woven Patches
● Free shipping cost to the USA and Europe
Description
Custom Patches - Manufacturer
Customizing Your Patches Online With No Minimum and Lowest Prices

Are you looking to increase brand awareness, showcase your club or organization, or commemorate a special event? Custom patches are the perfect solution for you! Our company has an experienced design team that can help bring your vision to life. We offer various customization options, including hundreds of embroidery thread colors, dozens of fabric colors, and multiple accessories to meet your needs.
No matter how many patches you need, we are always happy to help. You can order as few as 10 or as many as thousands with no minimum order quantity. Additionally, we guarantee our prices are the lowest on the market without compromising quality.
From the design process to production and shipping, we strive to provide excellent customer service every step of the way. Contact us today to discuss your project, and let us create custom patches that will exceed your expectations!

For your business: Custom patches are a versatile tool to promote your brand, not limited to any specific department within the company. These patches effectively represent your brand when placed on employee uniforms, making your enterprise look more organized and professional. Typically, custom patches are installed on the left chest area of a uniform, either pinned with a security brooch or sewn with a high-tech machine. You can also design patches with side borders or creative shapes to enhance their impact.
It's essential to have patches on every uniform worn by employees, as they can represent your brand professionally and clearly when meeting with clients, suppliers, and other stakeholders. Custom patches are suitable for not only uniforms but also bags and jackets with company logos, allowing your employees to showcase your brand anywhere. This can help increase brand recognition and visibility, as people will see your logo and brand when your employees are out and about.
In summary, custom patches are a flexible and versatile tool to promote your brand and make it more visible to the public. Personalized patches can communicate your brand message to a broader audience and create a stronger brand identity.
For schools and organizations: Our custom patches are not limited to just personal or office uniforms. We also cater to various groups, such as sports teams, military personnel, scouts, motorcycle clubs, and schools. Our patches can also be designed to cater to multiple requirements, such as patches for martial arts and other sports uniforms, fire department hazmat suits, college jackets, and nonprofit clothing. We use high-quality materials and advanced techniques to create durable and long-lasting patches, ensuring that they will withstand the rigors of everyday wear and tear.
Our company provides a diverse range of customization options to cater to our client's specific needs. We offer hundreds of embroidery thread colors, dozens of fabric colors, and various accessories to help you design the perfect patch for your group or organization. We take pride in our ability to create unique, eye-catching, stylish, and practical designs. Our team of experienced designers is always on hand to help you bring your vision to life, ensuring you get the perfect custom patch that meets your requirements.
Softer and environmentally friendly patches: Our TPU patches are an excellent choice to add comfort to your sportswear while maintaining a delicate appearance. Made with high-quality materials, these patches are waterproof, highly elastic, environmentally friendly, and compliant with European and American environmental protection standards. The patches feature a noticeable concave and convex texture that creates a 3D three-dimensional effect, with a metallic texture cover reflecting light and adding visual interest. The lines on the patch are transparent and have a full radian, providing a sleek and polished look for your sportswear.
Why choice us?
We take pride in using the latest production technology and state-of-the-art machines to produce high-quality custom patches. Our cutting-edge Barudan embroidery machines, imported from Japan, and the Muller woven machines, imported from Germany ensure that your patches are produced with precision and accuracy. Our team of experienced designers carefully considers your specific requirements and suggests the best patch design that is tailored to your needs. With over ten years of experience in the industry, we have honed our skills to create custom patches that are of exceptional quality, regardless of the style, color, or complexity of the design. From the most abstract to the most explicit patches, we can create and deliver them all with the highest level of professionalism and dedication to customer satisfaction.
100% Satisfaction Guaranteed: Our company places customer satisfaction as our top priority, followed by market considerations and our interests. We aim to provide the best customer service by offering a seamless experience from design to production of your custom patches. Our team will keep you informed every step of the way and listen to your feedback to ensure that we meet your needs and exceed your expectations. Our in-house designers are always ready to assist you with any required artwork modifications.
In addition to our exceptional customer service, we pride ourselves on using only high-quality materials for our products. Our patches are made with reliable raw materials that have passed the Oeko-TEX 100 test, the most authoritative textile certification in the world. This certification guarantees that our products are ecologically harmless and safe for use, which is an important consideration for end-users when making textile purchase decisions. With our commitment to quality and customer satisfaction, you can trust us to provide you with the best custom patches available.
Where Can I Get Custom Patches Made Near Me
Finding the perfect custom patch near you can be daunting, but with Dany Patches, you need not look any further. Our online custom patch services allow us to ship to any location worldwide through DHL, so you get to enjoy the convenience of having your completed patch delivered to your doorstep within 3-5 days of shipping.
At Dany Patches, we take pride in providing high-quality custom patches that meet your unique needs. We offer a diverse range of customisable patch types, including embroidered patches, PVC patches, woven patches, leather patches, chenille patches, and sublimated patches, to name a few. Our user-friendly customisation process makes it easy for you to create a unique patch design that reflects your brand, club, or personal style without any hassle.
Our team of professionals has the expertise required to provide you with the best results, no matter your unique needs. We understand that quality and affordability are paramount when it comes to custom patches, which is why we offer affordable solutions that suit any budget. Whether you need patches for your business, sports team, military unit, or any other purpose, we have got you covered.
In summary, if you are looking for custom patches near you, look no further than Dany Patches. You can choose us today for all your custom patch needs, and you won't be disappointed.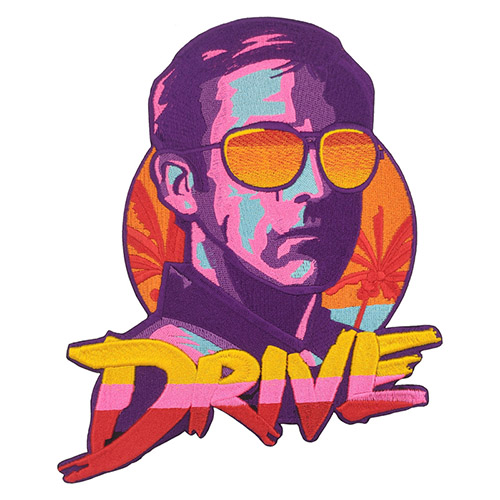 When twill fabric and high-quality threads are combined with your unique design, a wearable art patch is created. Embroidered patches are a popular way to enhance clothing, and our team can help you create a customized design, whether it's for scout badges, motorcycle patches, or something completely unique. We use the highest quality materials to ensure your patch is durable and will stand the test of time. With our expertise in embroidery and design, we can help you bring your vision to life.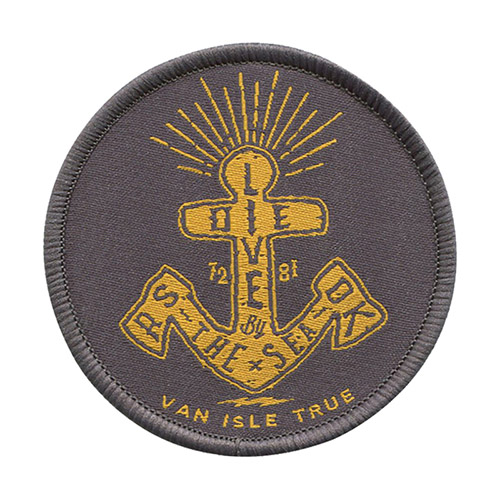 At our company, we place great importance on crafting customized woven patches to meet your specific needs. We use only the highest quality materials to ensure that our woven patches look precisely how you want them to. Woven patches are an excellent option if your logo has intricate details, outlines, or letters that cannot be accurately embroidered. We offer a variety of shapes and up to 12 different colors. Our skilled designers can work with you to create a woven patch that perfectly captures your brand or message.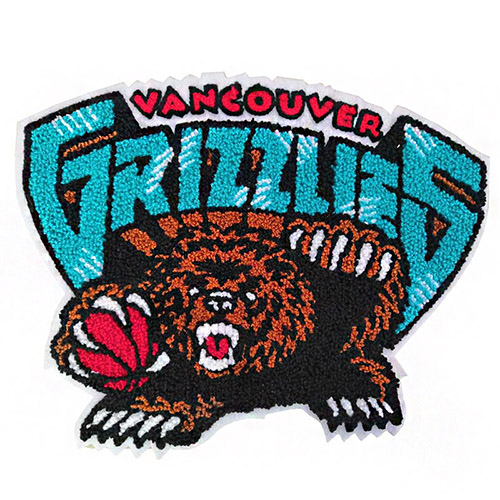 Chenille patches are stylish and provide a warm and cozy feel. "Chenille" originates from the French word for caterpillar, as the fabric texture resembles a caterpillar's soft and plush body. These patches, also known as letterman patches, feature a fluffy and fuzzy surface, making them a popular choice for decorating varsity jackets. Displaying these patches on your jacket is fashionable and signifies a sense of accomplishment and pride.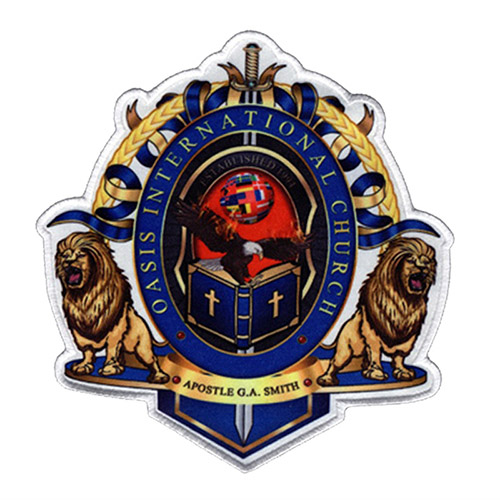 Creating printed patches using the dye sublimation method is an excellent option if your logo has many tiny details, outlines, or letters. This printing method allows us to produce patches as small as one inch in diameter, including intricate details and numerous colors. The dye sublimation method is ideal for printing patches with fine points that might be challenging to reproduce using other techniques.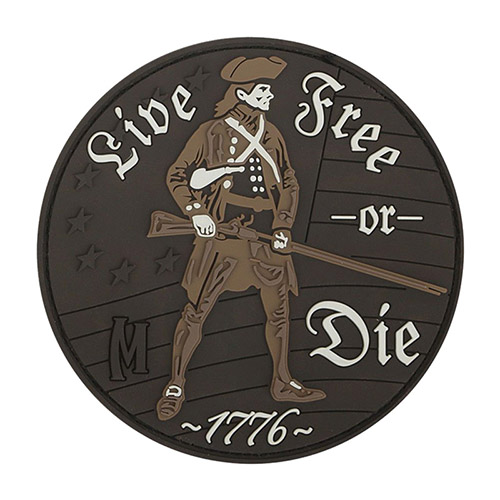 Custom PVC patches are created using a soft, flexible rubber that can be molded into almost any shape and color. Our PVC patches are waterproof and can withstand extreme temperatures, from hot to cold. Because of their durability, they're perfect for outdoor use and can endure harsh conditions without losing their quality.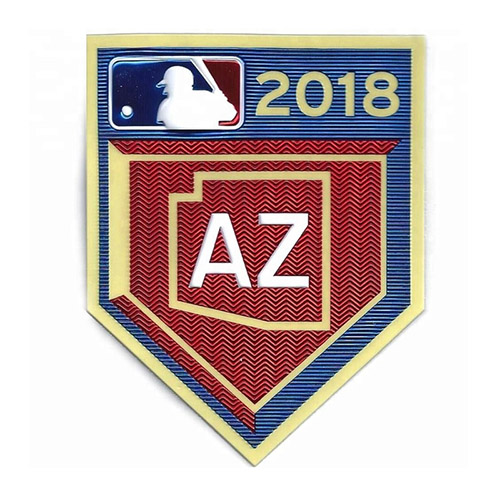 TPU patches are an excellent alternative to PVC patches because they're lightweight, soft, and environmentally friendly. They're also waterproof and highly elastic, meeting Europe and America's environmental protection standards. Although they resemble PVC patches, TPU patches are softer and more pliable, making them a comfortable option for clothing and accessories.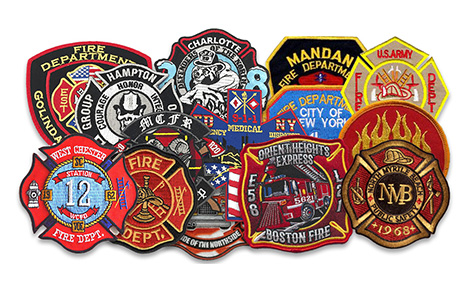 Create Your Own Patches the Way You Want!
If you're considering creating your custom patch, you may have a lot of ideas you'd like to bring to life. That's fantastic! Our professional design team is here to work with you and help you achieve your desired results. We offer a wide range of options and ideas to guide you through the design process, explaining each step and offering recommendations that suit your patch design best. With years of experience in design and production, we can quickly turn your ideas into reality. When we advise on what works and what doesn't, you can trust that we have your best interest in mind.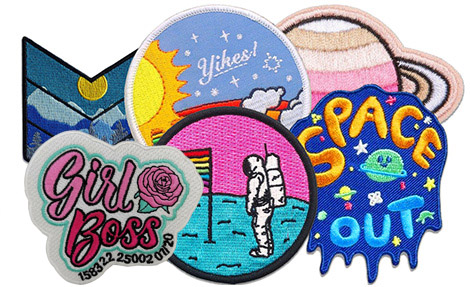 Outstanding Service For Our Custom Patches!
1. Low Minimum, where you order 10 pcs or thousands of patches, we are always welcome
2. Quality guarantee, each patch we produce has gone through 100% quality inspection
3. Lowest price, Guarantee the lowest price in the same quality
4. Fast turnaround time, sample time 3-5 days, bulk time 7-10 days.
5. Free plastic backing and paper backing, do not restrict any size
6. Free Merrow Border, do not restrict any size
7. Free samples for Embroidered and Woven Patches
8. Free shipping cost to the USA and Europe




How To Make Custom Patches?
1# Free Quote
Please send your manuscript or artwork files to our Email Or submit them in our Free Quote table. We will get back to you within 12 hours.
2# Sampling
After confirming the price, you will receive our free sample picture for your approval within 2-3 days. Free modification until you are satisfied.
3# Ordering
30% deposit when you have placed the order. The balance should be paid off before shipment. PAYPAL and T/T payments are feasible.
4# Production
Standard orders will be completed within 5-7 days, and rush orders within 3-5 days. More urgent time please contact us to confirmation.
5# Shipping
FedEx, UPS, DHL is all feasible. We will send you a tracking number after shipment, and you will receive the package in about 5-7 days.
We guarantee that each patch we produce has gone through 100% quality inspection, that is our promise to you, and that is what we ask of ourselves. It is our responsibility and mission to provide you with quality service and good product quality. Looking forward, you will have a patch creation process here as easy, fast, and enjoyable as possible.
Check Out Some Of Popular Custom Patches We've Done
Whether you want to custom military patches for army, custom embroidered patches for hats,
or iron on patches for jeans, chenille patches for letterman jackets, we are always here offering you a full range of customized solutions.


Frequently Asked Questions
Who makes custom patches near me?
At Dany Patches, we offer a 1 to 1 online service for custom patches. So you don't have to worry about the distance. When your patches are ready, we will deliver them to you through DHL for free. No matter where you are in the world.
Is there any minimum order quantity for custom patches?
For embroidered patches, woven patches, printed patches, we don't require any minimum order.

For PVC patches, TPU patches, the minimum order is each design 100 pcs.
How long can I expect to hear from you when I request a quotation?
As you know, we are a Chinese factory, so the time is different from that in the US and Europe. We will usually get back to you within a few hours. If we were still working on time, we would probably be able to get back to you within minutes.
Can you duplicate our previous product exactly?
Yes, we can copy any previous product, all you need just send the scan picture to us.
What format of files do I need to send the document for my custom patches?
We accept documents in any PC format. Such as AI, PDF, EPS, JPG, PNG can be. If you only have the original manuscript, we can also help you turn it into an art illustration.
How many color combinations can be allowed on an embroidered patch?
We offer 9 different color combinations for free for each embroidered patch, which is more than enough for the average embroidered patch. If you need more colors to make your patches more vivid, we offer hundreds of colors to choose from, but the patches cost will increase dramatically. If you are looking for unlimited color and inexpensive patches, we recommend making a custom printed patch.
Will I get a sample for confirmation before mass production?
Yes, we will provide you with free sample for your confirmation after you confirm the order. In this process, if you are not satisfied with the design, we will free unlimited modifications until you are satisfied.
How long will I get my custom patches?
For embroidered patches, the sample time is 3-5 days. Mass production time is about 5-7 days.

For woven patches, the sample time is 3-7 days. Mass production time is about 5-7 days.

For TPU and PVC patches, the sample time is 7-10 days. Mass production time is about 7-10 days.

For printed patches, the sample time is 5 days. Mass production time is about 5-7 days.
Do you have any guarantee about the quality of your products?
Yes, we guarantee that every patch we produce is of top quality. If you find any technical defects in our products after receiving the goods, we will replace them for you free of charge.