● Free sample for pre-production
● Do not limit the number of colors
● Free for plastic backing
● Free for Merrow border
● Free shipping cost to the USA and Europe
Description
Custom Printed Patches
In printed patches, an art design, photograph, or text has printed with ink onto the twill fabric. The printed patch is a reliable, affordable patch type that makes up in versatility. Capable of any design or image on its flat surface, the printed patch keeps a low profile in fashion. It is the best solution for groups on a budget looking to make something extraordinary without spending too much money.
Printed patches rev up the amount of detail we can pack into patches and function much like something you can print at home. You can have lots of colors on them and have complex texts or graphics. Perfect for giveaways or light-use situations where you want to say a lot in just one patch.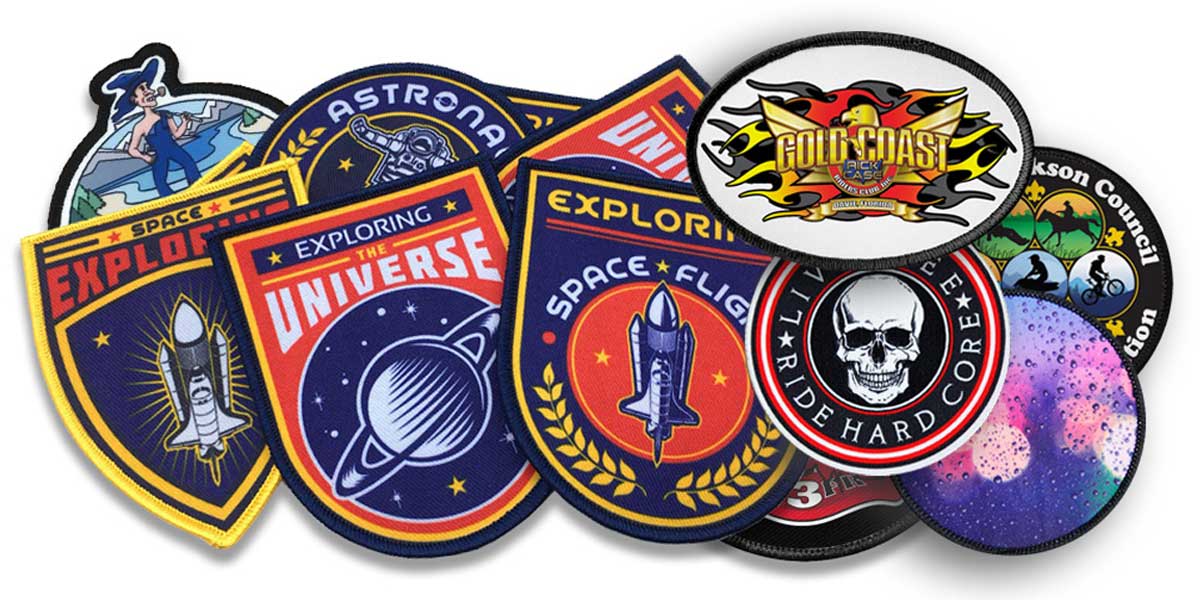 Difference Between Printed Patches, Woven Patches, and Embroidered Patches
Printed patches have an even surface with a merrowed edge, where the design of your artwork will stand out nicely while still giving you the patch style that you desire. It is the cheapest of all custom patches. If you are looking for an affordable patch, it is the best choice.
Woven patches use a thinner yard than embroidered patches' thread, so you still get a patch that looks like the embroidered patch, but the whole concept of your artwork will be clear once the weaving is complete. It will allow for more small details and letters.
Embroidered patches have the thickest thread and will give you an excellent patch look. But it needs to be large enough to show the details of the pattern. If you have intricate details or text, we recommend going with woven patches because your artwork will "pop" and stand out clearly on embroidered patches.
When you think of making a patch using your photo, a woven patch or embroidered patch isn't easy to achieve. Because there are too many colors and details in the image that the embroidered and woven patch is difficult to fully show off (embroidered and woven patches are usually made in 9 colors). Then the best option is to make it to a printed patch. The printed patch is done by printing the photo onto a sheet of heat transfer paper and then transferring the pattern onto a twill fabric by hot pressing. In this way, the original details and colors of the photo can be perfectly displayed.
Why should You Choose Printed Patches?
· Fast production: Printed patches are ideal for those who want their patches to be quickly produced within a short time and used multiple times.
· Affordable: Printed patches are the easiest to get from one garment to another. They are among the easiest to manufacture in large quantities, too, meaning savings get even steeper once you're past a hundred or so. But considering their price points, they're still incredible.
· Washable. Do not hesitate to wash sports gear and uniforms with printed patches. Just make sure you've sown them on or had them made with an extra-strong iron-on adhesive. The ink stays on well like any printed t-shirt. Softer detergents do help increase their lifespan, though.
· Versatile: Printed patches have no color limitations, so your logo, photo, or any other detailed artwork on your custom patch will look similar to the original.
· Durable: Printed patches are more practical and long-lasting - they are completely washable, dry cleanable, and fade-proof.
· Small text, color, gradients, and shades are reproducible on printed patches – your screen printed patches will look exactly how you want it.
· Lighter: Printed patches are lighter in weight than embroidered patches and have a flat and smooth surface. They can be embossed on more complex garments with ease.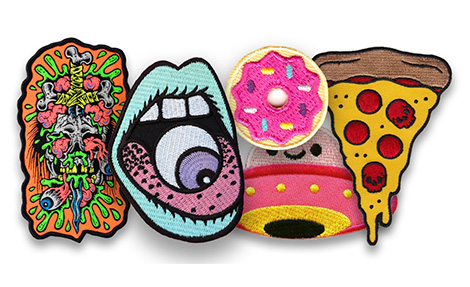 Custom Patches Online The Way You Want!
When you think about creating your own custom patch, maybe you have many ideas that you want to fulfill. That's great! Come and work with our professional design team. We offer a wealth of options and ideas to help you achieve the results you want. We will walk you through each design step, explaining each step's process and what is best for your patch design. With years of experience in design and production, we can bring your ideas to fruition quickly, when we say what works and what doesn't work, you can trust us.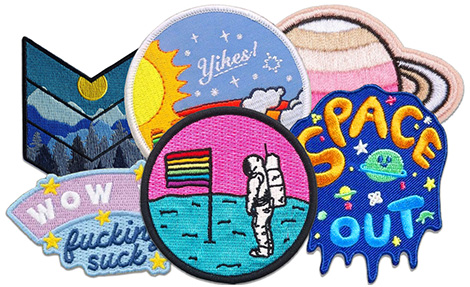 Create Custom Printed Patches with These Outstanding Service

1. Free sample for pre-production
2. Do not limit the number of colors
3. Free for plastic backing
4. Free for Merrow border
5. Free shipping cost to the USA and Europe
We guarantee that each patch we produce has gone through 100% quality inspection and in top quality, that is our promise to you, and that is what we ask of ourselves. If you find any technical defects in our patches, we will replace it for you free of charge. It is our responsibility and mission to provide you with quality service and good product quality. Looking forward, you will have a patch creation process here as easy, fast, and enjoyable as possible.
Check Out Some Of Popular Custom Patches We've Done
Whether you want to custom military patches for army, custom embroidered patches for hats,
or iron on patches for jeans, chenille patches for letterman jackets, we are always here offering you a full range of customized solutions.




Frequently Asked Questions
Is there any minimum order quantity for custom printed patches?
Yes, For printed patches, minimum order is 100pcs each design.
How long can I expect to hear from you when I request a quotation?
As you know, we are a Chinese factory, so the time is different from that in the US and Europe. We will usually get back to you within a few hours. If we were still working on time, we would probably be able to get back to you within minutes.
Can you duplicate our previous product exactly?
Yes, we can copy any previous product, all you need just send the scan picture to us.
What format of files do I need to send the document for my custom patches?
We accept documents in any PC format. Such as AI, PDF, EPS, JPG, PNG can be. If you only have the original manuscript, we can also help you turn it into an art illustration.
What is the largest printed patch you can make?
There is no limit to the size of the custom printed patch.
How many color combinations can be allowed on a printed patch?
There is no limit to the number of colors for printed patch. So it could be an infinite number of colors.
Will I get a sample for confirmation before mass production?
Yes, we will provide you with free sample for your confirmation within 5-7 days after you confirm the order. In this process, if you are not satisfied with the design, we will free unlimited modifications until you are satisfied.
How long will I get my custom printed patches?
Usually, standard orders (under 1000 pcs) will be completed within 5-7 days. If your order quantity is more than 1000 pcs, we will inform you of the exact delivery time when quoting. If you need an urgent order service, we also offer an urgent order service within 3-5 days.
Do you have any guarantee about the quality of your products?
Yes, we guarantee that every patch we produce is of top quality. If you find any technical defects in our products after receiving the goods, we will replace them for you free of charge.