● Low Minimum order
● Velcro & Sewing backing are feasible
● 2D & 3D effects are all feasible
● Free of mold fee if order reaches 1000 pieces
● Free shipping cost to the USA and Europe
Description
Custom PVC Patches
Custom PVC Patches are a great choice if you're looking for some indestructible patches that look very strong. These PVC patches have made from soft and flexible polyvinyl chloride materials that they can shape in any way you want. They are also very waterproof and can withstand substantial temperature fluctuations, so they're perfect for harsh environments. PVC patches are widely used for military gear for Army, Navy, Air force, or Marine Corps. They are usually used on hats, jackets, or backpacks. If you need to fix a patch for a long time, sew along the patch's sewing thread. If you need it to be replaceable, please use the velcro backing. PVC velcro patches backing has a hook and loop on two sides. The hook side will sew on the patch backside, and the loop side will sew on the uniform, which allows the patches to remove fastest as needed in the field deployment.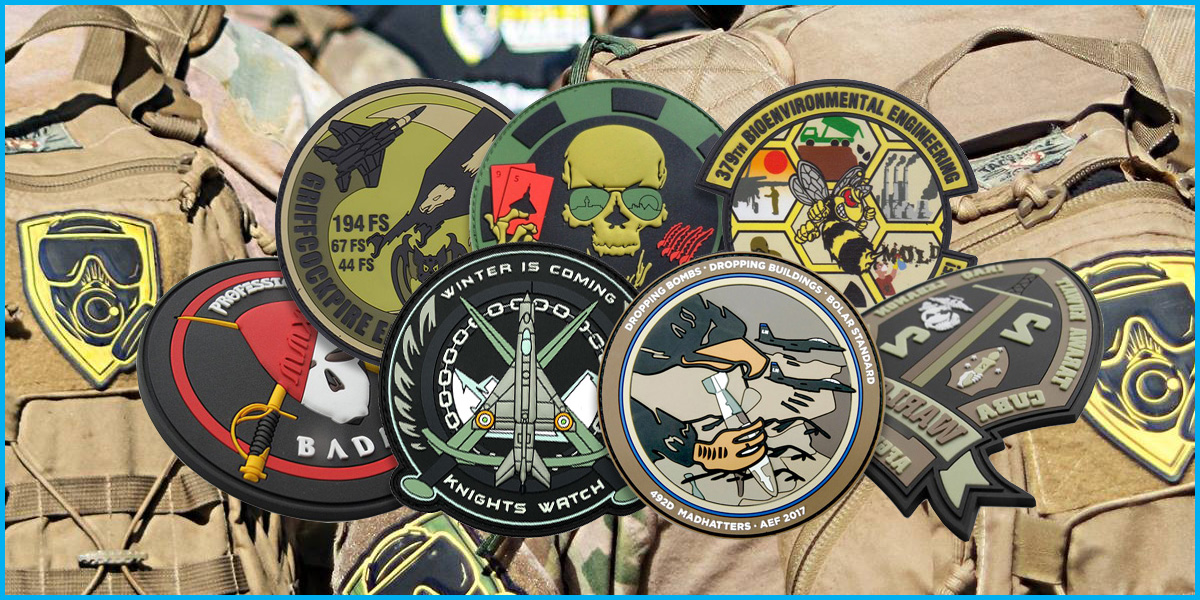 How To Attach PVC Patches
The PVC patch cannot be ironed on the garment like an embroidered patch because it is too thick. It has a sewing groove at the edge, so you can easily sew it onto your clothes. If you can install it more quickly, you can order our PVC Velcro Patches. Velcro has a hook and loop two sides. The hook side will be sewn onto the patch's backing, and the loop side can be sewn wherever you want to install the patch, then you can easily place the patch on it and change different patches at any time.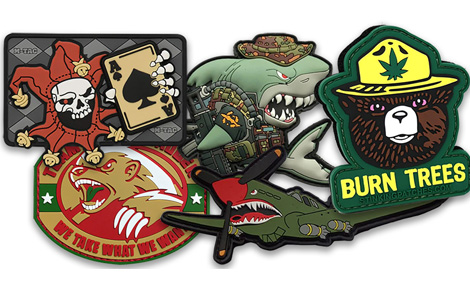 Create Custom PVC Patches With These Outstanding Service

1. No minimum order
2. Velcro & Sewing backing are feasible
3. 2D & 3D effects are all feasible
4. Free of mold fee if order reaches 1000 pieces
5. Free shipping cost to the USA and Europe
Get Top Quality Custom PVC Patches With Low Minimum Quantity At Incredibly Low Prices
We guarantee that each patch we produce has gone through 100% quality inspection and in top quality, that is our promise to you, and that is what we ask of ourselves. If you find any technical defects in our patches, we will replace it for you free of charge. It is our responsibility and mission to provide you with quality service and good product quality. Looking forward, you will have a patch creation process here as easy, fast, and enjoyable as possible.


Check Out Some Of Popular Patches We've Done
Whether you want to custom police patches for police departments, custom military patches for armed forces,
or custom morale patchdes for tactical, we are always here offering you a full range of customized solutions.