Custom Scout Patches
Scout patches have been used by the Scouts to commemorate events and achievements for generations. See the patches on a scout's uniform.
They tell you a story. When did its owner join the scouts, what training did he take, what awards he has won, and his official position? All of the information will display through patches on the uniform. Every great Scouting event, or as an award to honor a competition, a patch has never been absent!
Collecting patches is also part of scouting culture. Whether it's the Boy Scouts or the Girl Scouts, Custom Scout patch has become an integral part of them.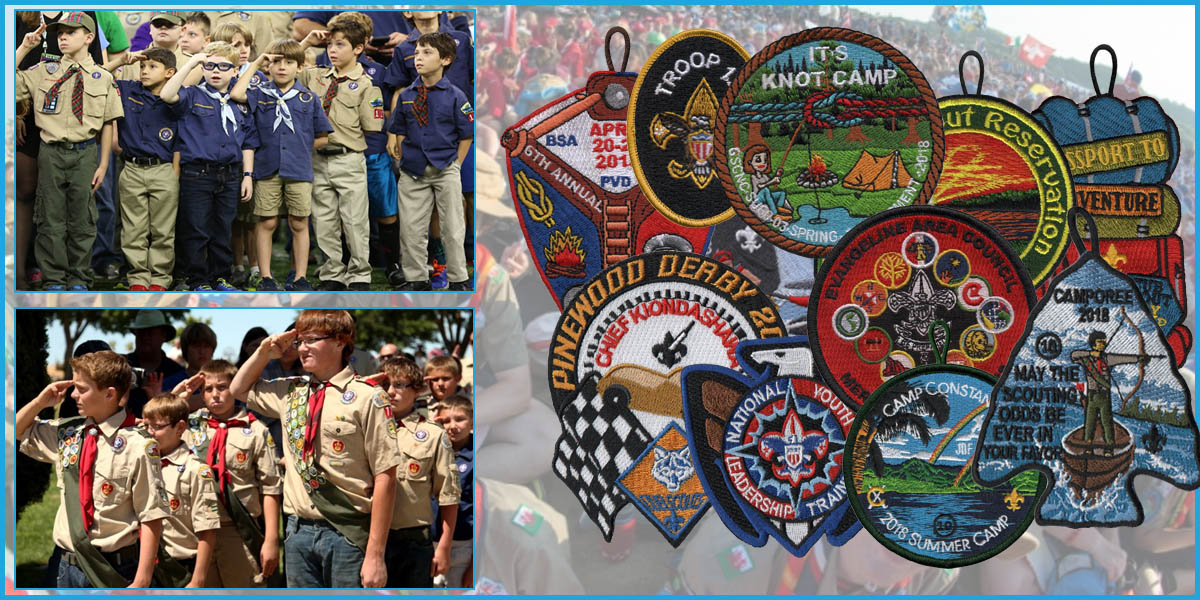 Boy Scout Patches Placement
The Boy Scouts of America's stated mission is to "prepare young people to make ethical and moral choices over their lifetimes by instilling in them the values of the Scout Oath and Law." Youth are trained in responsible citizenship, character development, and self-reliance through participation in a wide range of outdoor activities, educational programs. So the scout badge or patch is an integral part of scouting. It shows your rank, accomplishments, and moments of glory.

Girl Scout Patches Placement
Congratulations on joining the Girl Scouts. You will empower yourself through activities such as camping, community service, learning first aid, gaining practical skills to earn badges, and promoting compassion, courage, confidence, character, and leadership. Each Girl Scout member will have an official uniform to display your badges, badges, pins, and prizes. Here are some of the moments that show off the achievements of Girl Scouts patches and badges.

Design Souct Patches Process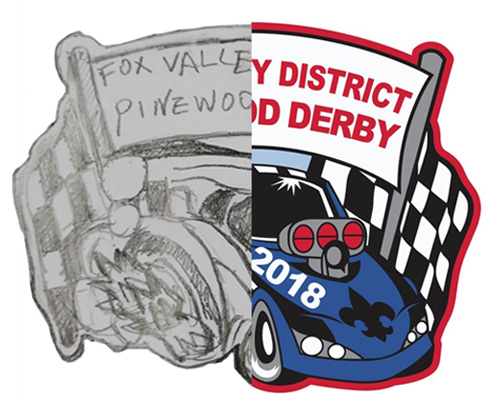 Get A Free Quote
Click here to submit your patch artwork then we will reply to you within 12 hours. If you only have preliminary design ideas, you can also submit a manuscript design, and we will help you complete it for artwork.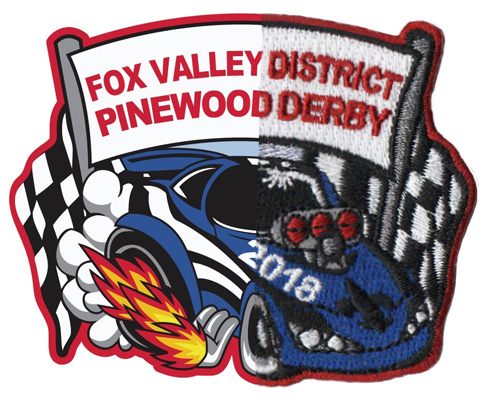 Approval Samples
After you have confirmed the price, we will start to create artwork or making a sample for your approval. It takes about 2 days to create artwork and 3 days to sample. Free unlimited modification until you are satisfied.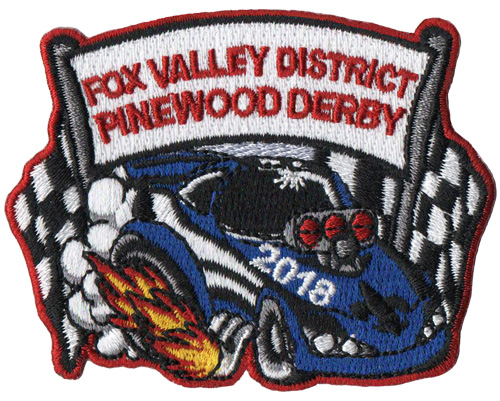 Production and shipment
When the sample is confirmed, we will immediately put it into production. After the patches have been finished, we will send them to you by DHL, FEDEX, or UPS. If any of the products are found to be technically defective after you receive the goods, we will provide a free replacement.
Get Top Quality Custom Scout Patches With No Minimum Quantity At Incredibly Low Prices
We have more than 20 Tajima and Barudan embroidery machines import from Japan. Excellent equipment and professional technical support make our Patches real in very top quality. The embroidery threads and fabric we used are certified by Oeko-Tex standard 100, which is the most authoritative and influential textile certification in the world. This certification represents our product that has been tested to be ecologically harmless, that also becomes an important basis for end-users to make textile purchase decisions. There is no order limit for our custom scout patches, so whether you are ordering 10 pieces or hundreds of pieces patches, We are always welcom and you will receive patches made from the finest polyester twill and quality non-fading thread. We guarantee that each patch we produce has gone through 100% quality inspection. Our product quality fully follows the IS9001: ISO14001 operating process to ensure that all of you receive patches are perfect. If you find any technical defects in our patches, we will replace it for you free of charge.
We guarantee that each patch we produce has gone through 100% quality inspection, that is our promise to you, and that is what we ask of ourselves.

It is our responsibility and mission to provide you with quality service and good product quality. Looking forward, you will have a patch creation process here as easy, fast, and enjoyable as possible.
We Provide A Variety Of Options For Your Custom Scout Badges & Patches

Here are some of the options commonly used by our customers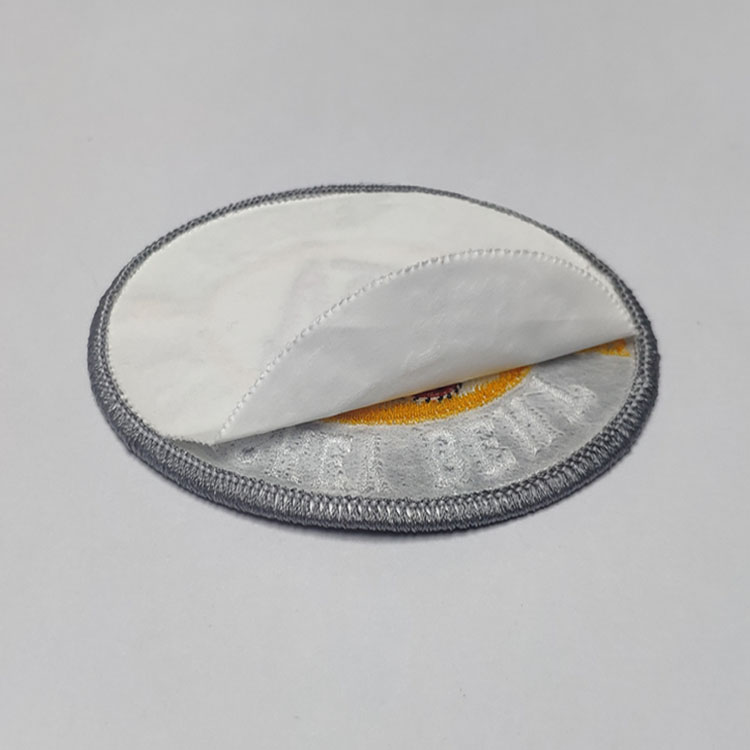 Adhesive Backing
Easily removable and versatile use are the advantage of Adhesive Backing, but less permanent than other backings, Adhesive Backing patch is a great choice as a gift to reward for kids and they can use it easily.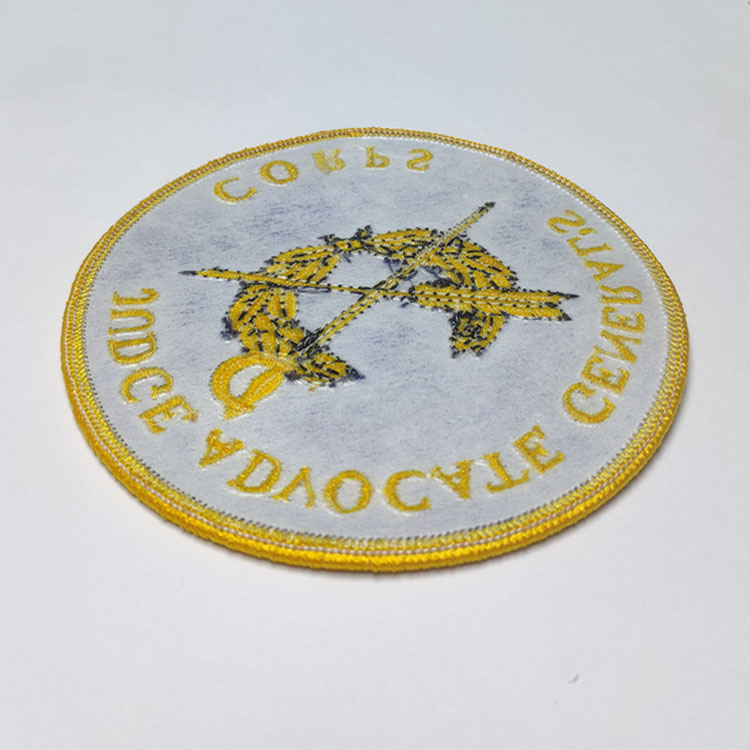 Iron-on Backing
The iron on backing is very easy to use, if you want to keep the patch attached to your clothing for a long time. Iron on backing is a great choice. For more details, please click here to refer our product: Iron On Patches.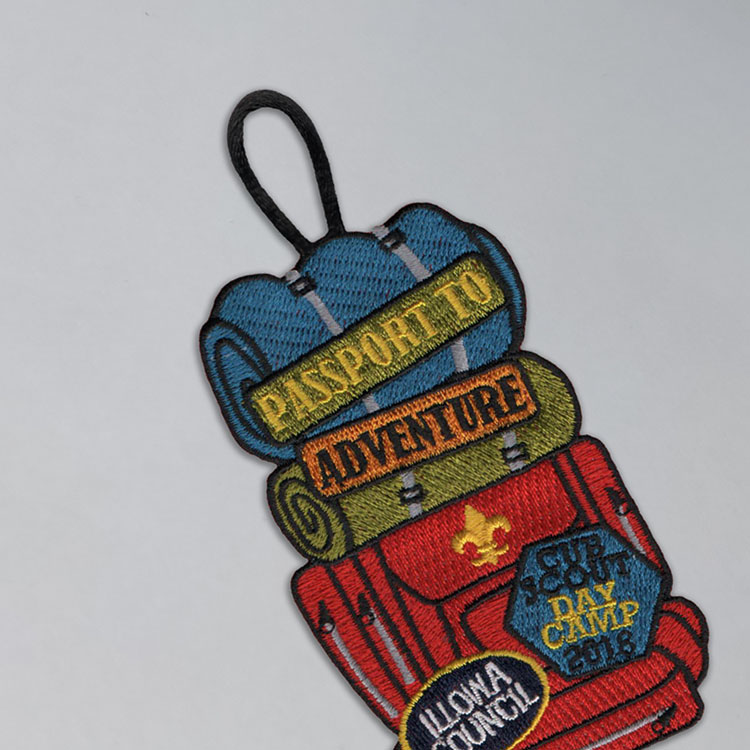 Button Loop
The Button loop is a small string loop attached to the top of the patch that can be used for hanging on a lapel pin or button. You can hang the patch wherever you want. This is the most common choice for the Boy Scouts award badges.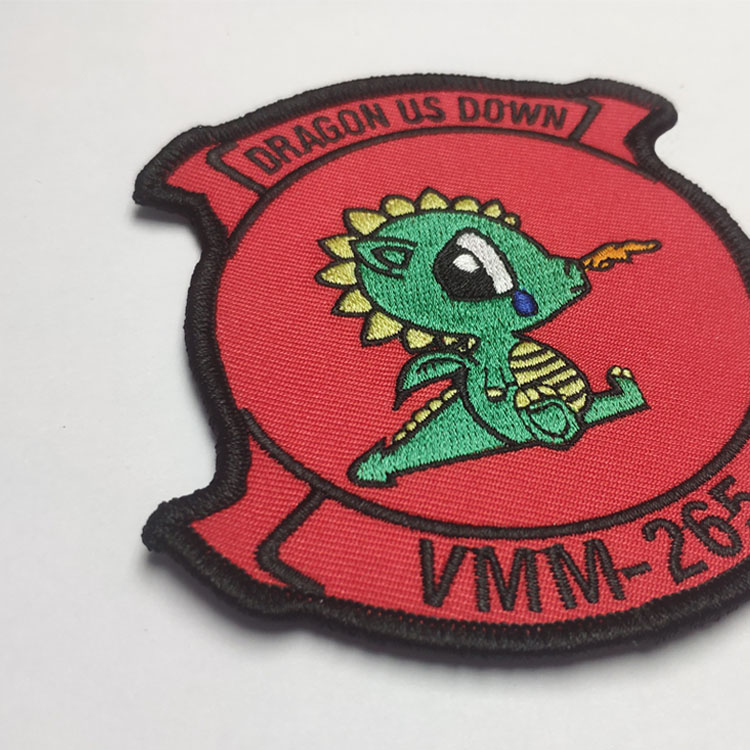 Merrow Border
Merrow Border is the most common choice if the custom patch shape is a circle, oval, rectangle, shield, etc. It makes the border of the custom patch look slightly raised, and its width is usually 1/8 of an inch and 3/16 of an inch, so it looks very thick.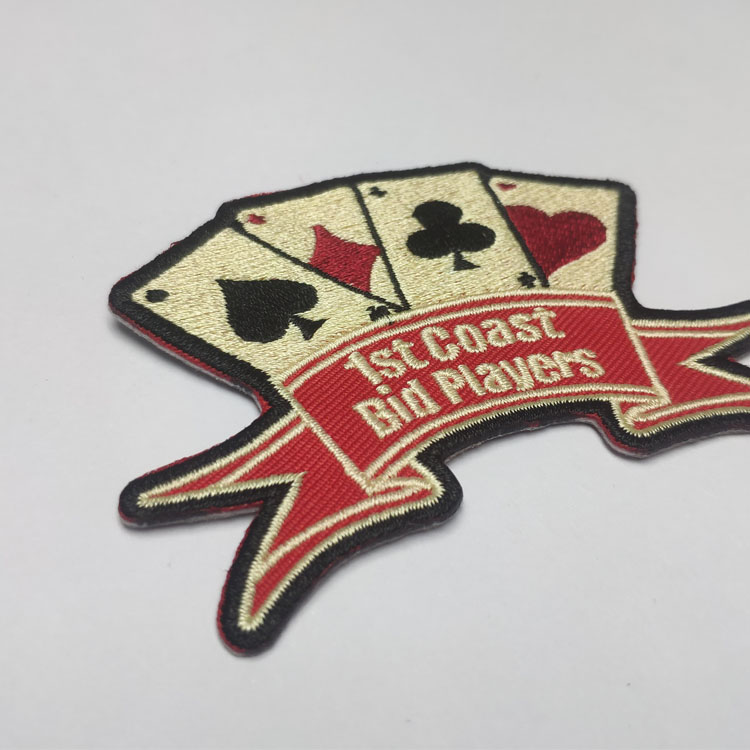 Hot Cut Border
Hot cut border is the best choice when your custom patch shape is complex. It is made from embroidery so that its width can be at least 1 mm and then shaped by hand hot cut, so there will be almost no fabric left on the edges, that looks clean.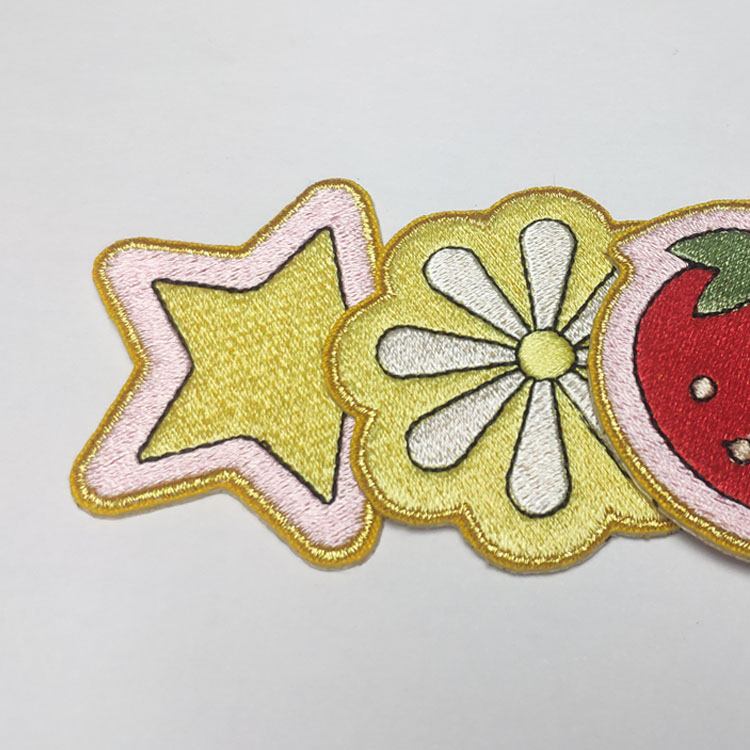 Metallic Thread
The metallic thread has a gorgeous appearance and eye-catching designs special can help you to make your custom patches stand out in a crowd. They are available in dozens of colors to choose from, the most common ones are gold and silver.
Check Out Some Of Popular Patches We've Done
Whether you want to custom army patches for military, iron on patches for T-shirt, chenille patches for jackect,
or back patches for Motorcycle club, we are always here offering you a full range of customized solutions.