Celebrating Achievements with Custom Boy Scout Patches and Girl Scout Patches
Scout patches hold a venerable place in the history of Scouting. These patches, proudly displayed on a Scout's uniform, serve as a visual narrative, recounting the individual's journey through Scouting. From the moment of joining, through training sessions, accolades won, to their official role in the Scouting hierarchy, these badges articulate a rich story of personal growth and achievement.
Every significant Scouting event or recognition of success is accompanied by a unique patch, thereby making the tradition of collecting these badges an essential aspect of Scouting culture. Whether it's the Boy Scouts or Girl Scouts, custom Scout patches have evolved to become emblematic of their journeys.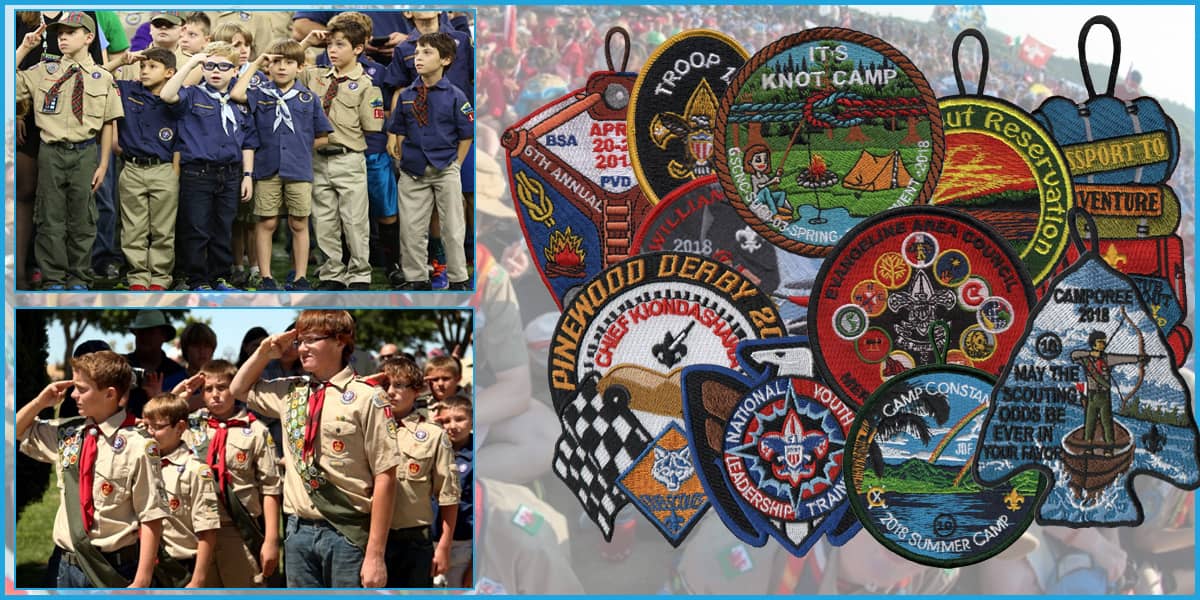 Boy Scout Patches: Markers of Growth and Accomplishment

The mission of the Boy Scouts of America revolves around shaping young individuals into responsible citizens by inculcating the principles of the Scout Oath and Law. The wide range of outdoor activities and educational programs aids in fostering character development, self-reliance, and ethical decision-making.
A Boy Scout's patch is more than just an accessory on the uniform; it reflects their rank, accomplishments, and milestones. These custom patches serve as tangible tokens of their experiences, skills learned, and the values they uphold.

Girl Scout Patches: Tokens of Empowerment and Achievement

As a member of the Girl Scouts, you'll embark on a journey of empowerment through activities like camping, community service, learning first aid, and earning merit badges. The journey, rooted in fostering compassion, courage, confidence, character, and leadership, is punctuated with many memorable moments.
Each Girl Scout member sports an official uniform, a canvas to showcase badges, pins, and awards earned along the way. The Girl Scout patches and badges serve as markers of achievement and growth. These symbols of accomplishment not only decorate the uniform but also serve as constant reminders of the skills acquired and the progress made during their Scouting journey.

Design Souct Patches Process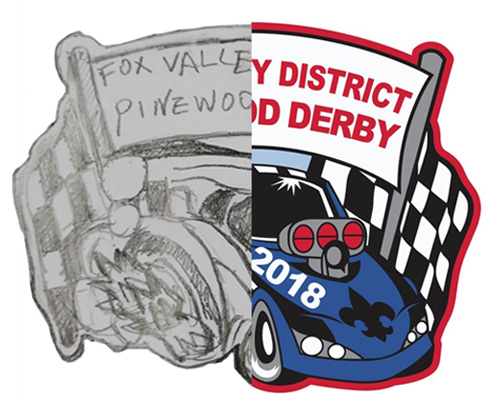 Get A Free Quote
Click here to submit your patch artwork then we will reply to you within 12 hours. If you only have preliminary design ideas, you can also submit a manuscript design, and we will help you complete it for artwork.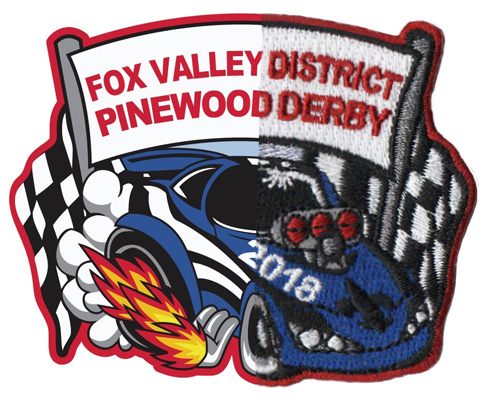 Approval Samples
After you have confirmed the price, we will start to create artwork or making a sample for your approval. It takes about 2 days to create artwork and 3 days to sample. Free unlimited modification until you are satisfied.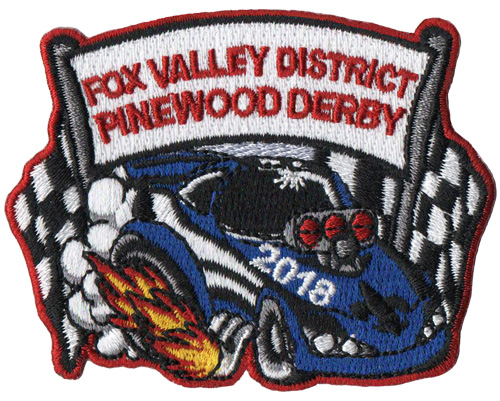 Production and shipment
When the sample is confirmed, we will immediately put it into production. After the patches have been finished, we will send them to you by DHL, FEDEX, or UPS. If any of the products are found to be technically defective after you receive the goods, we will provide a free replacement.


Get Top Quality Custom Scout Patches With No Minimum Quantity At Incredibly Low Prices
We have more than 20 Tajima and Barudan embroidery machines import from Japan. Excellent equipment and professional technical support make our Patches real in very top quality. The embroidery threads and fabric we used are certified by Oeko-Tex standard 100, which is the most authoritative and influential textile certification in the world. This certification represents our product that has been tested to be ecologically harmless, that also becomes an important basis for end-users to make textile purchase decisions. There is no order limit for our custom scout patches, so whether you are ordering 10 pieces or hundreds of pieces patches, We are always welcom and you will receive patches made from the finest polyester twill and quality non-fading thread. We guarantee that each patch we produce has gone through 100% quality inspection. Our product quality fully follows the IS9001: ISO14001 operating process to ensure that all of you receive patches are perfect. If you find any technical defects in our patches, we will replace it for you free of charge.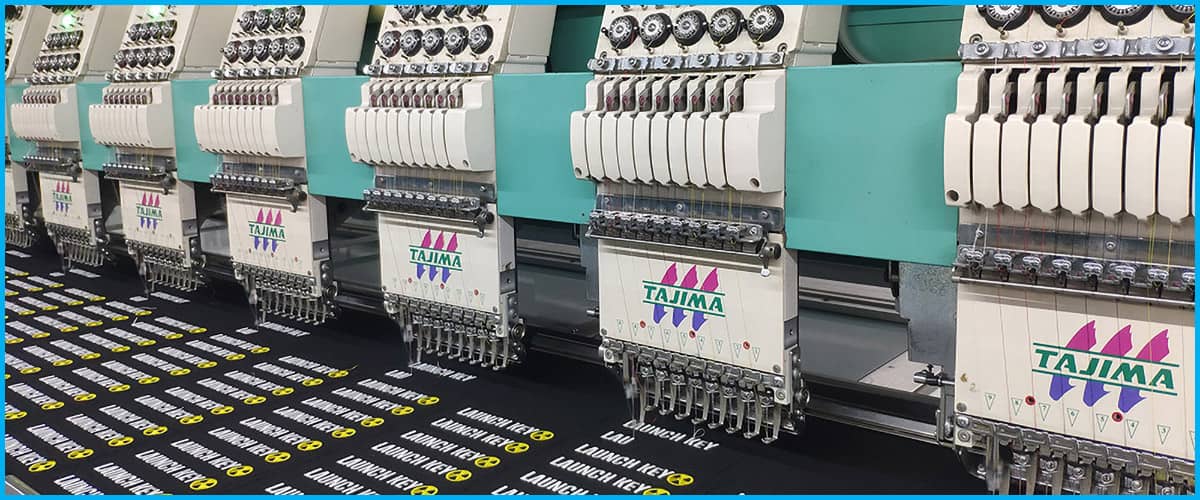 We guarantee that each patch we produce has gone through 100% quality inspection, that is our promise to you, and that is what we ask of ourselves.

It is our responsibility and mission to provide you with quality service and good product quality. Looking forward, you will have a patch creation process here as easy, fast, and enjoyable as possible.
Variety Of Options For Your Custom Scout Badges & Patches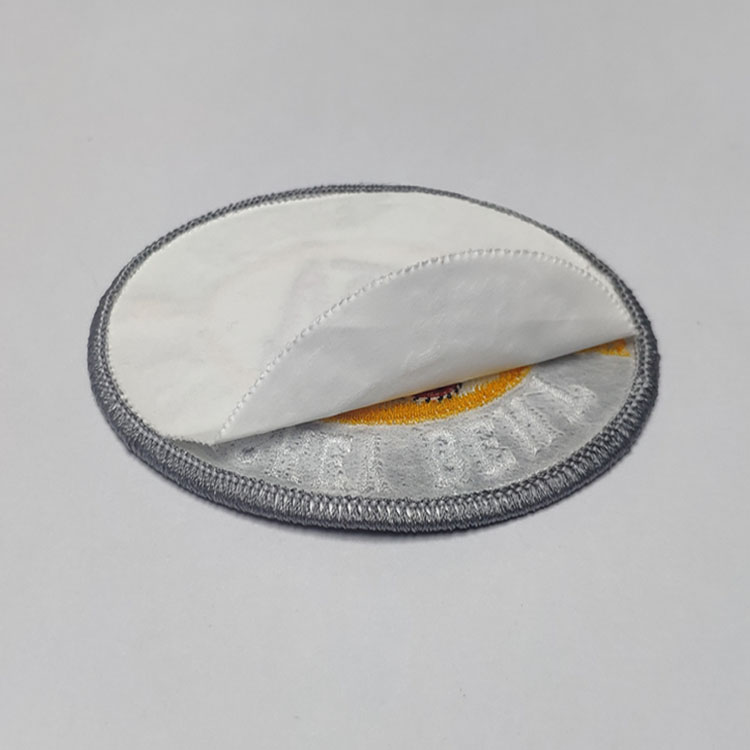 Adhesive Backing
Easily removable and versatile use are the advantage of Adhesive Backing, but less permanent than other backings, Adhesive Backing patch is a great choice as a gift to reward for kids and they can use it easily.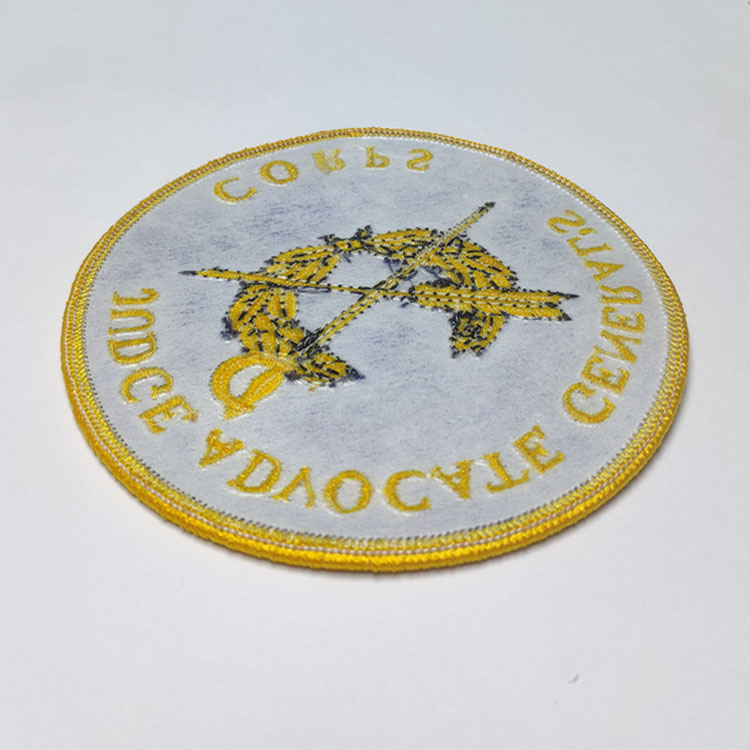 Iron-on Backing
The iron on backing is very easy to use, if you want to keep the patch attached to your clothing for a long time. Iron on backing is a great choice. For more details, please click here to refer our product: Iron On Patches.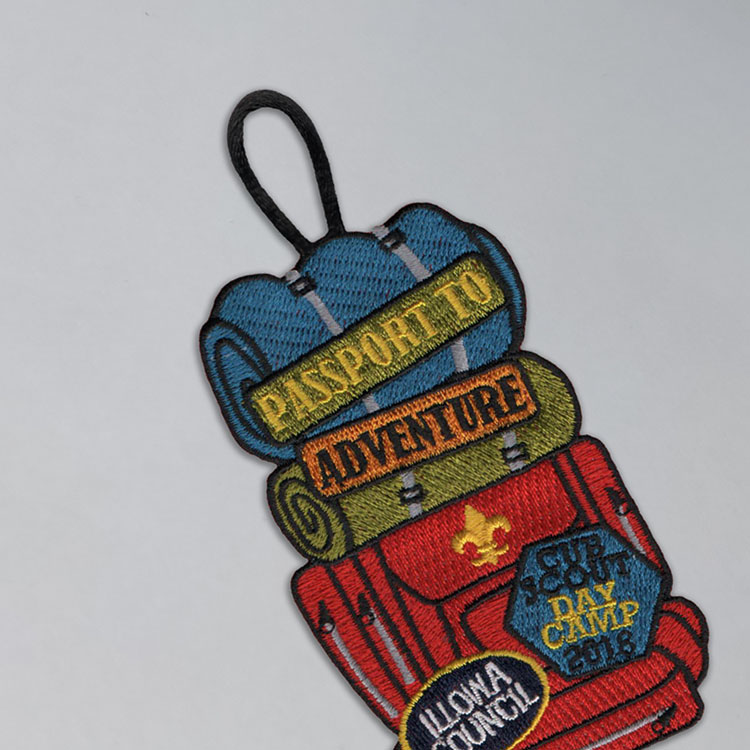 Button Loop
The Button loop is a small string loop attached to the top of the patch that can be used for hanging on a lapel pin or button. You can hang the patch wherever you want. This is the most common choice for the Boy Scouts award badges.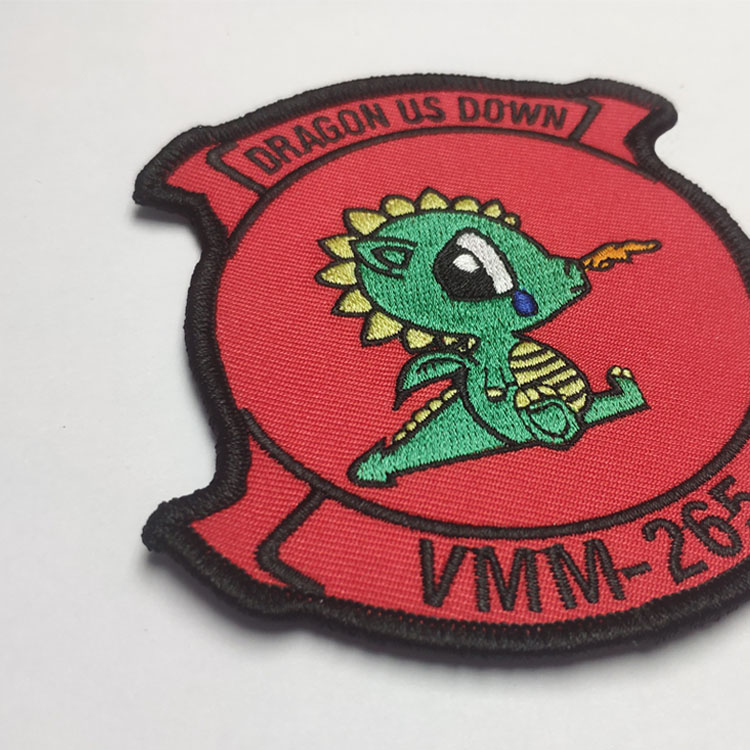 Merrow Border
Merrow Border is the most common choice if the custom patch shape is a circle, oval, rectangle, shield, etc. It makes the border of the custom patch look slightly raised, and its width is usually 1/8 of an inch and 3/16 of an inch, so it looks very thick.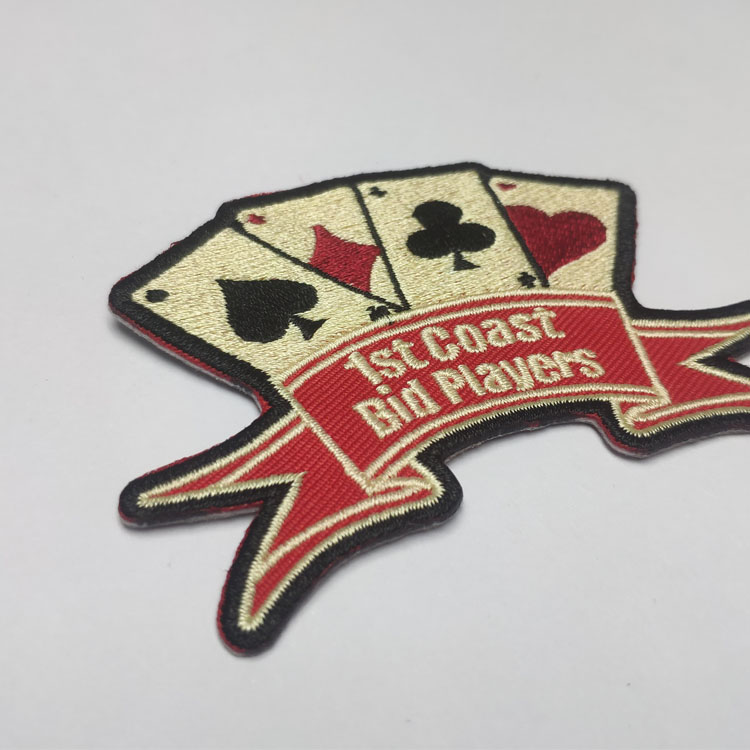 Hot Cut Border
Hot cut border is the best choice when your custom patch shape is complex. It is made from embroidery so that its width can be at least 1 mm and then shaped by hand hot cut, so there will be almost no fabric left on the edges, that looks clean.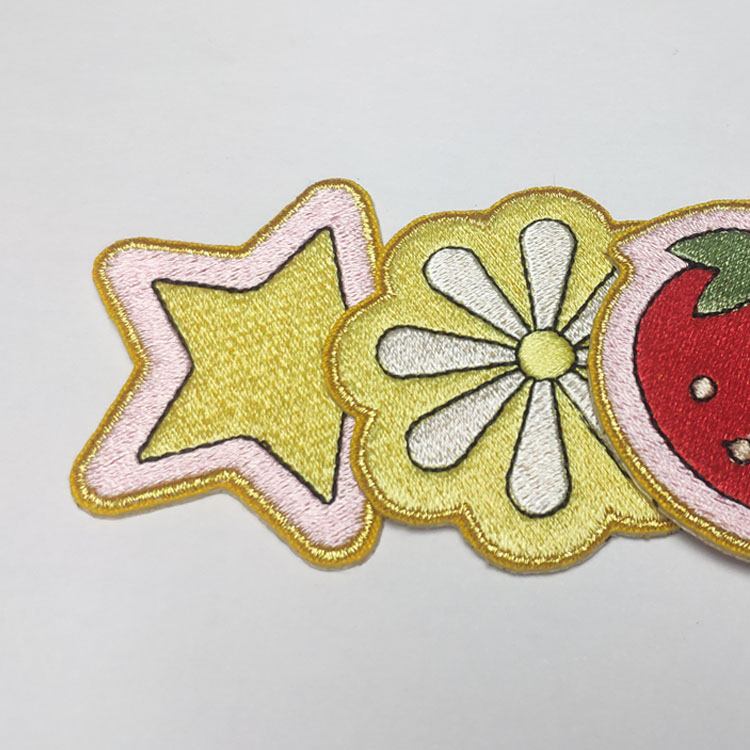 Metallic Thread
The metallic thread has a gorgeous appearance and eye-catching designs special can help you to make your custom patches stand out in a crowd. They are available in dozens of colors to choose from, the most common ones are gold and silver.
Check Out Some Of Popular Custom Patches We've Done
Whether you want to custom military patches for army, custom embroidered patches for hats,
or iron on patches for jeans, chenille patches for letterman jackets, we are always here offering you a full range of customized solutions.




Frequently Asked Questions
Is there any minimum order quantity for custom scout patches?
No, you can custom scout patches at any quantity, even one pc. You can also receive the top-quality patch from here. But if your order is more than 50 pcs, your costs will be lower.
How long can I expect to hear from you when I request a quotation?
As you know, we are a Chinese factory, so the time is different from that in the US and Europe. We will usually get back to you within a few hours. If we were still working on time, we would probably be able to get back to you within minutes.
Can you duplicate our previous product exactly?
Yes, we can copy any previous product, all you need just send the scan picture to us.
What format of files do I need to send the document for my custom patches?
We accept documents in any PC format. Such as AI, PDF, EPS, JPG, PNG can be. If you only have the original manuscript, we can also help you turn it into an art illustration.
What is the largest scout patch you can make?
The largest patch we can make is 60CM, which is 23.5 inches in diameter.
How many color combinations can be allowed on an embroidered scout patch?
We offer 9 different color combinations for free for each embroidered patch, which is more than enough for the average embroidered patch. If you need more colors to make your patches more vivid, we offer hundreds of colors to choose from, but the patches cost will increase dramatically. If you are looking for unlimited color and inexpensive patches, we recommend making a custom printed patch.
Will I get a sample for confirmation before mass production?
Yes, we will provide you with free sample for your confirmation within 3-5 days after you confirm the order. In this process, if you are not satisfied with the design, we will free unlimited modifications until you are satisfied.
How long will I get my custom scout patches?
Usually, standard orders (under 1000 pcs) will be completed within 5-7 days. If your order quantity is more than 1000 pcs, we will inform you of the exact delivery time when quoting. If you need an urgent order service, we also offer an urgent order service within 3-5 days.
Do you have any guarantee about the quality of your products?
Yes, we guarantee that every patch we produce is of top quality. If you find any technical defects in our products after receiving the goods, we will replace them for you free of charge.