● Low Minimum requires at each design 100 pieces
● Velcro & Sewing backing are feasible
● 2D & 3D effects are all feasible
● Free of mold fee if order reaches 1000 pieces
● Free shipping cost to the USA and Europe
Description


Custom PVC Keychain
PVC patch keychains are a cool type of accessory crafted from polyvinyl chloride (PVC). The magic happens when the PVC is molded into awesome shapes and patterns, resulting in a vibrant, long-lasting, and super customizable item that fits all sorts of uses.
True to their name, these keychains rock a PVC patch as their main visual game. And trust me, the options are endless! You can design the patch in any shape or size and slap on any graphic you fancy – logos, slogans, symbols, you name it. PVC's versatility means you get crazy detail and a burst of colors, making it a go-to choice for promotions, corporate branding, and personal swag.
But wait, there's more! These keychains are no slouch when it comes to practicality. The PVC patch is securely attached to a key ring or chain, ready to hold keys and other nifty stuff. Plus, the PVC's durability and water resistance mean these babies are up for the daily grind.
For businesses, PVC patch keychains are a dream come true for spreading brand love. Customizing them with the company logo or message is a breeze! And guess what? They're not just for corporate folks – these babies make awesome personal accessories too. Show off your hobbies, interests, or simply your unique style with a one-of-a-kind design that screams YOU.
PVC patch keychains: where creativity meets functionality, and fun is always on the agenda!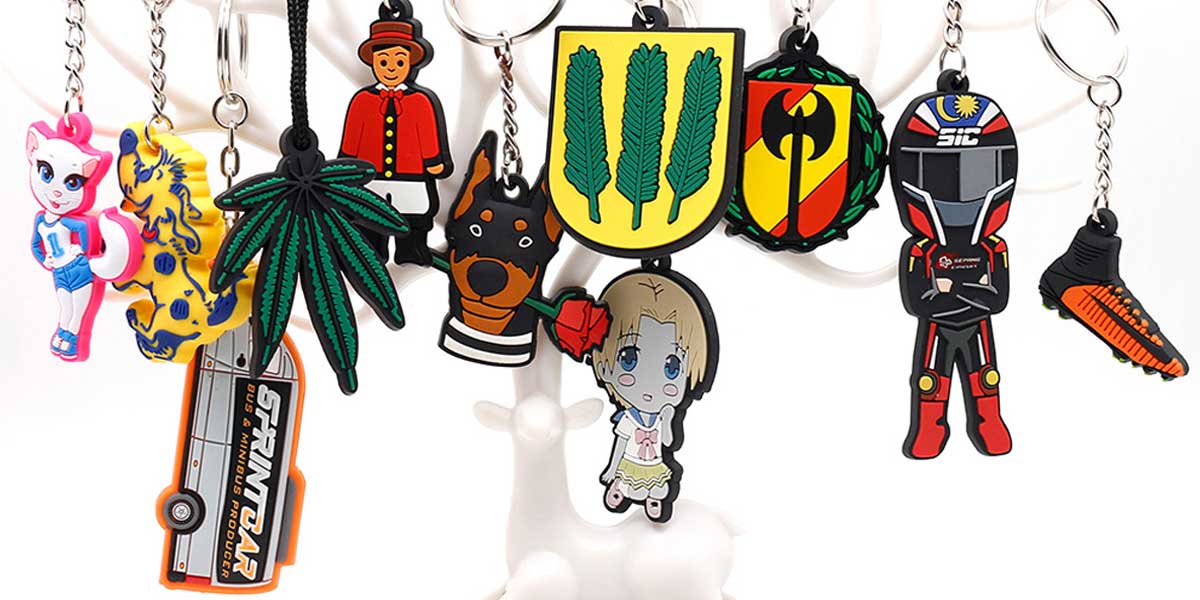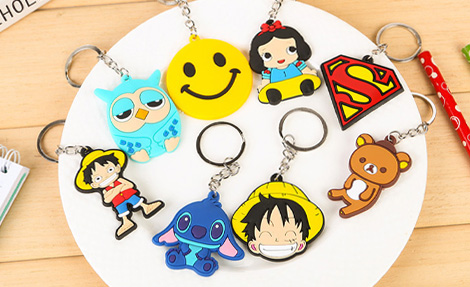 Custom PVC Keychain at Dany Patches with These Free Supports!

1. Low Minimum requires at each design 100 pieces
2. 2D & 3D effects are all feasible
3. Free of mold fee if order reaches 1000 pieces
4. Free shipping cost to the USA and Europe
We guarantee that each patch we produce has gone through 100% quality inspection and in top quality, that is our promise to you, and that is what we ask of ourselves. If you find any technical defects in our patches, we will replace it for you free of charge. It is our responsibility and mission to provide you with quality service and good product quality. Looking forward, you will have a patch creation process here as easy, fast, and enjoyable as possible.
Check Out Some Of Popular Custom Patches We've Done
Whether you want to custom military patches for army, custom embroidered patches for hats,
or iron on patches for jeans, chenille patches for letterman jackets, we are always here offering you a full range of customized solutions.




Frequently Asked Questions
How to measure the size of the PVC patch?
You can calculate the size of your patch by adding the Length + Width and then dividing it by 2. For example, patch size is 4 x 2 " patch then use 4" + 2" = 6" divided by 2 = 3" size for pricing.
Is there a size limit for custom PVC patches?
The maximum size of a PVC patch is around 15CM, and the most common custom size is 2 inches or 3 inches. If you need to customize a larger patch, you can communicate with us via email.
Are there colors restrictions for custom PVC patches?
Usually, we provide up to 9 colors free of charge. If more than 9 colors are required, there may be some additional surcharge depending on the difficulty of the design.
What is the minimum order quantity?
In principle, we do not set the minimum order quantity, but if you order 100 pieces patches, it can better save your cost.
How long is the sample time and bulk production time?
The sample time is 7 days. And the time for mass production is about 10 days, which also depends on the quantity of the orders.