● Free sample for pre-production
● Free up to 9 colors at no extra charge
● Free for Merrow border
● Free shipping cost to the USA and Europe
Description
Custom Embroidered Keychains
Embroidered keychain can use as a small accessory for decoration or as a gift for someone you like. When your company wants to do a product promotion, An embroidered keychain is the best choice for gift giving. It is exquisite and beautiful. People like to take it with them and not easy to throw it away! You can embroider your company's LOGO on it so that the wearer can easily remember your company's brand.
The hollow out design makes the embroidery keychain more practical. People can use it to carry small things with them when they go out of the house, such as COINS, mini perfume, mini hand sanitizer, lipstick, earphones, etc. Come to work with us to create your own embroidered keychain, and whatever you are looking for, we'll help you make it happen!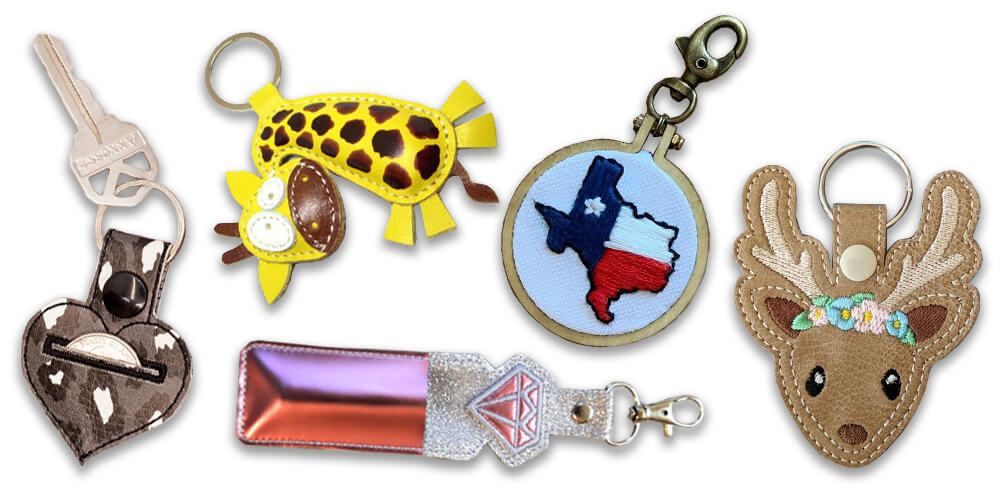 Custom Embroidered Keychains With No Minimum Order Quantity At Incredibly Low Prices
We have more than 20 Tajima and Barudan embroidery machines import from Japan. Excellent equipment and professional technical support make our Patches real in very top quality. The embroidery threads and fabric we used are certified by Oeko-Tex standard 100, the most authoritative and influential textile certification globally. This certification represents our product that has been tested to be ecologically harmless, that also becomes an essential basis for end-users to make textile purchase decisions. Whether you are ordering 10 pieces or hundreds of embroidery keychain pieces, you will receive the keychain made from the most delicate polyester fabric and quality non-fading thread. We guarantee that each embroidery keychain we produce has gone through 100% quality inspection. Our product quality fully follows the IS9001: ISO14001 operating process to ensure that all of you receive embroidered keychains are perfect. If you find any technical defects in our products, we will replace it for free.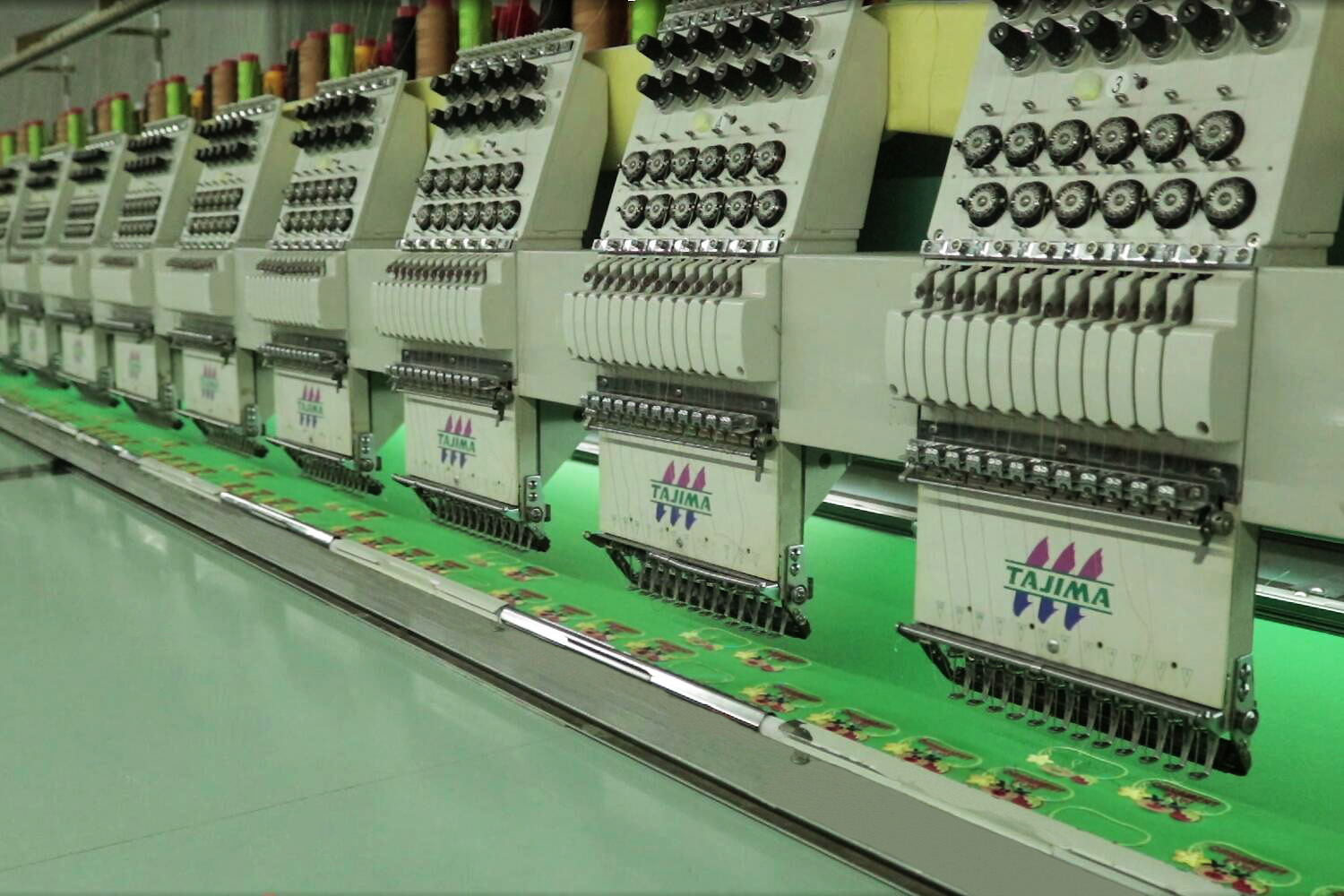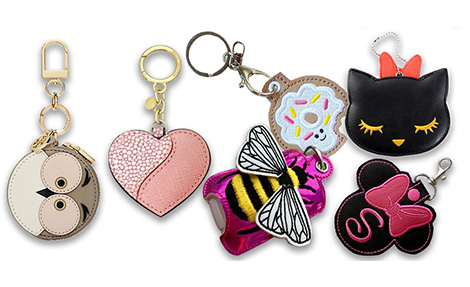 How To Make Embroidered Keychains?

The embroidered keychain is full of sparkle and a lovely design that will stay with you forever! It is an everyday gift to be used and never thrown away and perfect for any occasion or gift-giving.
If you want to design an embroidery keychain for gift promotion, come to work with us, we will never let you down! We offer a wide variety of keychain accessories for you to choose from. Embroidered keychain is not only made from cloth. It also can produce from PU leather or genuine leather. Contact us now to create your own embroidered keychain!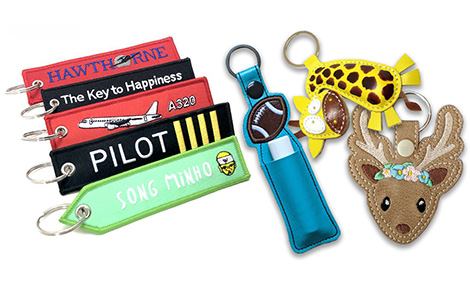 Custom Embroidered Keychain With These Outstanding Service!

1. Free sample for pre-production
2. Free up to 9 colors at no extra charge
3. Free for Merrow border
4. Free shipping cost to the USA and Europe
We guarantee that each patch we produce has gone through 100% quality inspection and in top quality, that is our promise to you, and that is what we ask of ourselves. It is our responsibility and mission to provide you with quality service and good product quality. Looking forward, you will have a embroidery keychain creation process here as easy, fast, and enjoyable as possible.