● Free sample for pre-production
● Free up to 8 colors at no extra charge
● Free for Merrow border
● Free shipping cost to the USA and Europe
● Tiny details and letters are available
Description
Custom Woven Patches
When you want to create a detail-rich patch, the traditional embroidered patches can achieve an adequate detail level. But woven patches can achieve a more detailed effect. Woven patches are woven from a thinner yarn than embroidery threads so that your patch details are not limited to small letters or any details you want. What's more, the woven patch has made from an integral shape directly from the yarn, instead of needing a cloth base and embroidery details like embroidered patches. That allowed us to create a more detailed woven patch without sacrificing quality. So your custom woven patches will looks thinner and lighter than embroidered patches.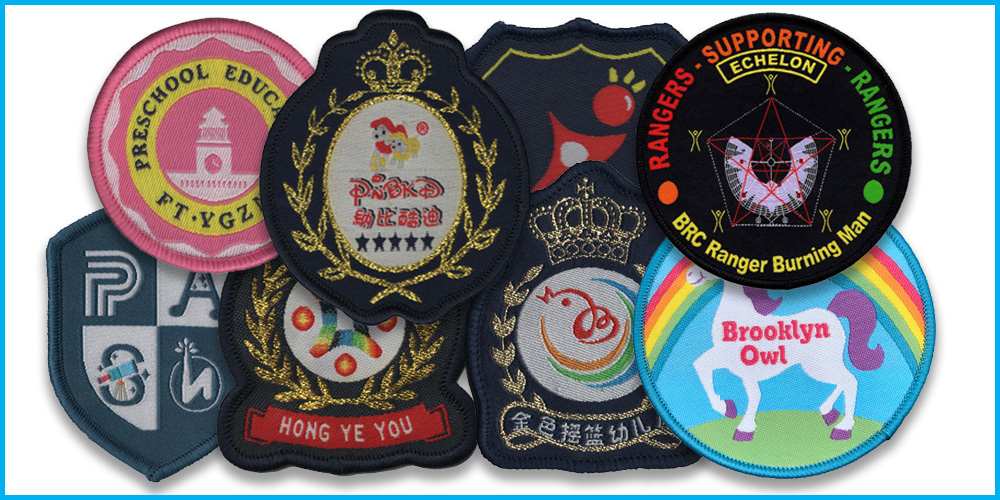 Woven Patches Vs Embroidered Patches
What is the different between woven patches and embroidered patches?
Woven patches are made by weaving yarn threads. It has no fabric on the base and is made entirely of yarn. As a result, the woven patch has a smooth surface. It is thinner than the embroidered patch and has no raised effect, which allows your custom woven patch to have tiny details and letters. The smallest letter can be made at 1mm high. We can provide up to 8 color combinations in a patch at no extra charge. If you have abundant color combinations in a patch, we can support up to 12 color combinations in a patch, but some additional costs are involved. But generally speaking, the cost of the woven patch is also will lower than the embroidered patch. If you are still looking for cheaper patches, we recommend Custom Printed Patches.

Embroidered patches are made of rayon thread or polyester thread on a piece of twill fabric to embroidery the pattern of you want. Compared to woven patches, the embroidered patches will be much thicker. Its surface has a prominent line texture effect. If you are looking for a more three-dimensional effect, we can use 3D foam to lift the pattern. And the maximum height can be 2MM. This kind of embroidered patch is also called 3D embroidered patch. Because the embroidery thread is much thicker than the yarn, the embroidered patch is not as clean and neat for the tiny details as the woven patch. If your patch size is large enough, then, of course, the embroidered patch will satisfy your need to display the pattern. The minimum letter size is 3.2mm in height to ensure that the embroidery details are legible. If the letters and details are too small, the woven patch is the best substitute. If you are not sure whether your patch is suitable for an embroidered patch or woven patch, please feel free to contact our professional sales staff. They will be happy to help to give you the most professional advice.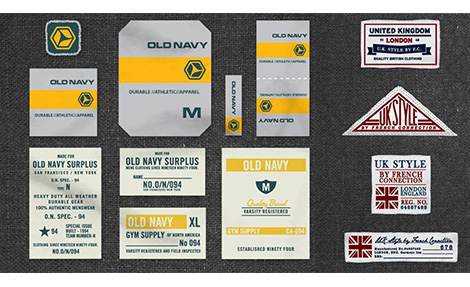 Create Custom Woven Patches With These Outstanding Service

1. Free sample for pre-production
2. Free up to 8 colors at no extra charge
3. Free for Merrow border
4. Free shipping cost to the USA and Europe.
5. Tiny details and letters are available.
6. No minimum order quantity requirement.
We guarantee that each patch we produce has gone through 100% quality inspection and in top quality, that is our promise to you, and that is what we ask of ourselves. If you find any technical defects in our patches, we will replace it for you free of charge. It is our responsibility and mission to provide you with quality service and good product quality. Looking forward, you will have a patch creation process here as easy, fast, and enjoyable as possible.


Check Out Some Of Popular Patches We've Done
Whether you want to custom morale patches for military, police patches patches for police station, sports patches for sport team,
or scout patches for boy Scouts, we are always here offering you a full range of customized solutions.