Express Yourself: The Creative World of Custom Patches for Hats
Custom patches for hats are revolutionizing the way we adorn our headwear, turning ordinary caps into vibrant canvases for self-expression. These patches are far more than mere decorations; they are a dynamic means to personalize and differentiate one's style.
The Many Facets of Customization
Custom patches offer many possibilities, Whether to identify a brand, make a political statement, share a joke, or add flair to an everyday look. Here's how:
Identifying a Brand: Businesses can create unique and eye-catching patches that resonate with their brand's ethos and message, offering a distinctive way to stand out in the marketplace.

Making a Political Statement: Individuals passionate about social or political issues can wear their convictions, turning their hats into platforms for advocacy and awareness.

Sharing Humor or Creativity: A clever design or witty saying on a custom patch can add humour, personality, and creativity to any cap.

Expressing Individuality: With the array of designs, colours, and materials available, anyone can create patches that reflect their personal style and interests.
A Rich Palette of Materials
Our custom patches for hats are crafted from a variety of materials, each offering a unique texture and appearance:
Embroidered Patches: These provide a classic, textured look, ideal for logos or intricate designs.

Printed Patches: Perfect for detailed artwork or photographs, printed patches allow for high-resolution imagery.

Woven Patches: These are great for intricate patterns, offering a sleek appearance.

PVC and TPU Patches: These synthetic patches provide versatility in design and feel for a modern and durable option.
Application Methods
The patches can be transferred directly to hats using various methods, each with its own advantage:
Heat Pressing: This offers a quick and permanent application, ensuring the patch stays firmly in place.

Stitching: For a traditional touch, stitching adds depth and durability to the attachment.

Hook and Loop Backing: This provides flexibility, allowing for the interchange of patches to suit different moods and occasions.
Flexible, Simple, and Affordable
The customizability, ease of application, and affordability of custom hat patches make them accessible to everyone. Whether for personal use or corporate branding, these patches offer a creative and economical way to make a statement.


Conclusion
Custom patches for hats have opened up a new frontier in personalized fashion and branding. By offering an endless array of design possibilities and simple application methods, they have made it easier than ever to turn any hat into a work of art. Flexible, simple, and affordable – these are not just advantages; they are an invitation to explore the world of custom hat patches and express yourself like never before.

What Size Patch is The Best Match For a Hat?
Hats come in many shapes, styles, and sizes, and thus defining a one-size-fits-all patch might seem daunting. However, the aesthetics and practicality of the design need to be considered when creating custom patches for hats.
Finding the Perfect Fit
To ensure that the patch complements rather than overpowers the hat, it's generally recommended to keep the total size of the patch between 2.5 and 3 inches. A too-large patch may cover most of the front of the hat, altering its look significantly and possibly leading to a mismatch with the wearer's intended style or the brand's image.
The Importance of Proportions
Understanding the right proportions isn't just about aesthetics; it's about maintaining the integrity and identity of the hat. A patch that is too large or placed improperly can throw off the hat's balance, making it look awkward or detract from its original design.
A Simple Formula for Success
Measuring the overall size of the patch doesn't need to be complicated. You can determine the appropriate size by using a simple average of the patch's length and height:
Measure the length and height of the patch.

Add the length and height together.

Divide the sum by 2.
For example, if the length of the patch is 3 inches and the height is 2 inches, the total size of the patch is calculated as (3 + 2) / 2 = 2.5 inches.
Customizing patches for hats can be a creative and fun process, but understanding the right size is crucial. By adhering to the suggested size range and using the straightforward formula above, you can create patches that enhance rather than detract from the hat's appearance. Whether for personal use or branding purposes, these guidelines will help ensure that your custom patches are a perfect fit for any hat, enhancing its appeal while preserving its character and style.

Embroidered Patches for Hats
Perhaps you had seen some hats with embroidery on them, which were embroidered directly when the hats were made. But the cost of embroidering a pattern directly into a hat is much higher than the cost of making a patch and attaching it to the hat, and once the design is directly into the hat. It cannot be changed or removed. On the other hand, embroidery patches can be easily removed or replaced if you have stitched, pressed, or Velcro attached. That's why people like custom embroidered patches installed on hats. Embroidered patches allow you to customize everything from the shape to colour to the overall look of your logo. These hat patches can represent your logo, an organization's logo, and much more -- the only limit is your imagination. As a patch manufacturer, we can turn anything you imagine into reality. We will digitize your artwork, ensuring that each thread lays perfectly to make the patch you've been wanting. Here at Dany Patches, we've helped create patch designs for everyone from nature centres to baseball players to police and fire departments. Companies and organizations across the globe trust us to develop their logo and make them into reality. Work with us to create a perfect patch for your hats, and you and your team are sure to love the result.

PVC Patches for Hats
Our soft PVC rubber patch can be used with or without Velcro backing as we reserve a swing groove at the border of the patch so that you can easily sew the patch onto the hat. That way, you can have the ultimate flexibility in the image on your baseball cap. PVC patches are waterproof and weatherproof, so they will last for years, making them an excellent choice for outdoor gear. This patch style adds a lot of size and depth to the design and is perfect for moderate detail for a logo or patch design. Almost every patch detail is customizable, from shape to colour, size, and shape, making it a great option to explore your creativity.

Velcro Patches for Hats
When you have multiple patches that need to be replaced frequently, Velcro backing is your best bet. Velcro backing has a hook and loop on two sides. The hook side will sew on the patch backside, and the loop side will sew on the hats, which allow patches to be removed fastest as needed in the field deployment.



Design Hat Patches Process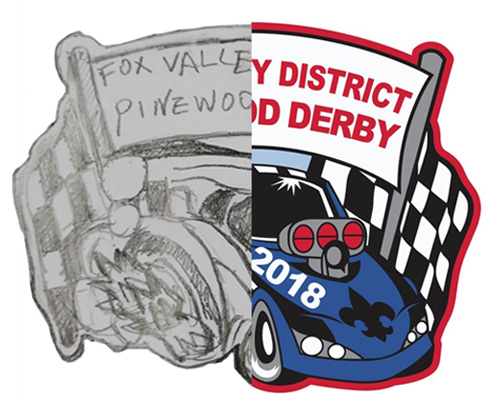 Get A Free Quote
Click here to submit your patch artwork then we will reply to you within 12 hours. If you only have preliminary design ideas, you can also submit a manuscript design, and we will help you complete it for artwork.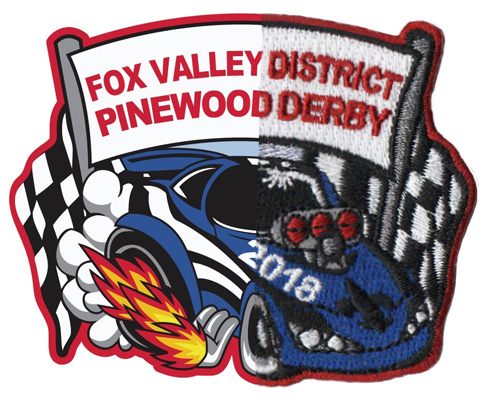 Approval Samples
After you have confirmed the price, we will start to create artwork or making a sample for your approval. It takes about 2 days to create artwork and 3 days to sample. Free unlimited modification until you are satisfied.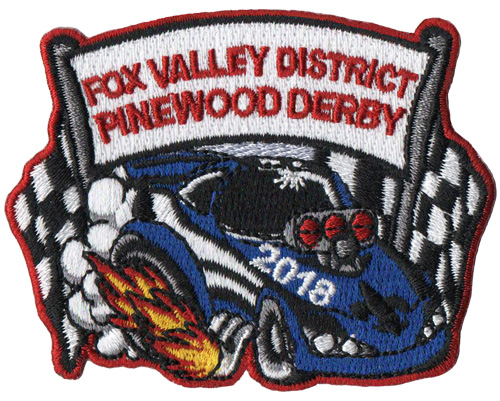 Production and shipment
When the sample is confirmed, we will immediately put it into production. After the patches have been finished, we will send them to you by DHL, FEDEX, or UPS. If any of the products are found to be technically defective after you receive the goods, we will provide a free replacement.


Get Top Quality Wholesale Patches for Hats No Minimum Order At Incredibly Low Prices
We have more than 20 Tajima and Barudan embroidery machines import from Japan. Excellent equipment and professional technical support make our Patches real in very top quality. The embroidery threads and fabric we used are certified by Oeko-Tex standard 100, which is the most authoritative and influential textile certification in the world. This certification represents our product that has been tested to be ecologically harmless, that also becomes an important basis for end-users to make textile purchase decisions. There is no order limit for our custom hats patches, so whether you are ordering 10 pieces or hundreds of pieces patches, We are always welcom and you will receive patches made from the finest polyester twill and quality non-fading thread. We guarantee that each patch we produce has gone through 100% quality inspection. Our product quality fully follows the IS9001: ISO14001 operating process to ensure that all of you receive patches are perfect. If you find any technical defects in our patches, we will replace it for you free of charge.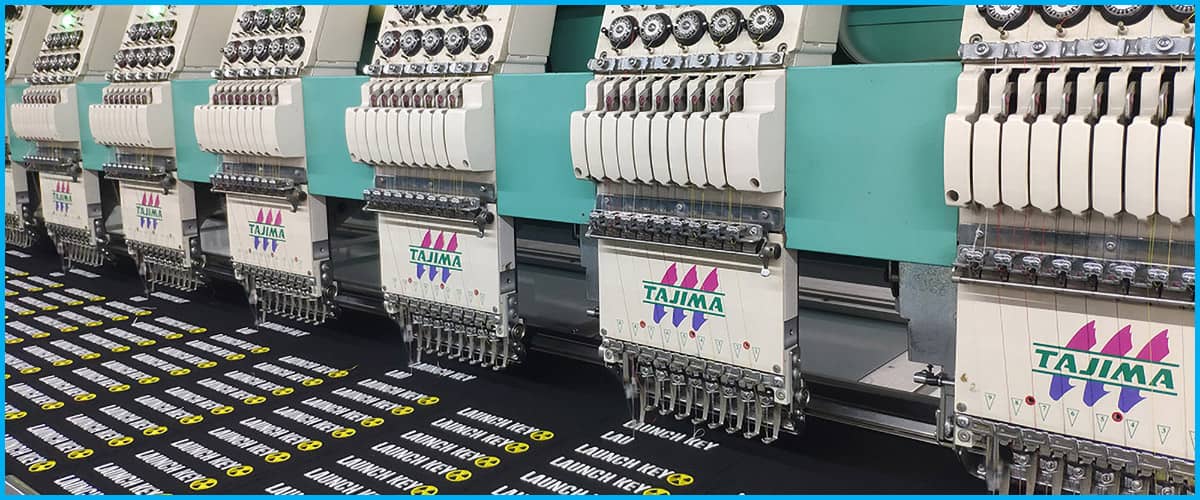 Check Out Some Of Popular Custom Patches We've Done
Whether you want to custom military patches for army, custom embroidered patches for hats,
or iron on patches for jeans, chenille patches for letterman jackets, we are always here offering you a full range of customized solutions.




Frequently Asked Questions
Is there any minimum order quantity for custom hat patches?
For embroidered patches, woven patches, printed patches, we don't require any minimum order.

For PVC patches, TPU patches, the minimum order is each design 100 pcs.
How long can I expect to hear from you when I request a quotation?
As you know, we are a Chinese factory, so the time is different from that in the US and Europe. We will usually get back to you within a few hours. If we were still working on time, we would probably be able to get back to you within minutes.
Can you duplicate our previous product exactly?
Yes, we can copy any previous product, all you need just send the scan picture to us.
What format of files do I need to send the document for my custom hat patches?
We accept documents in any PC format. Such as AI, PDF, EPS, JPG, PNG can be. If you only have the original manuscript, we can also help you turn it into an art illustration.
How many color combinations can be allowed on an embroidered patch?
We offer 9 different color combinations for free for each embroidered patch, which is more than enough for the average embroidered patch. If you need more colors to make your patches more vivid, we offer hundreds of colors to choose from, but the patches cost will increase dramatically. If you are looking for unlimited color and inexpensive patches, we recommend making a custom printed patch.
Will I get a sample for confirmation before mass production?
Yes, we will provide you with free sample for your confirmation after you confirm the order. In this process, if you are not satisfied with the design, we will free unlimited modifications until you are satisfied.
How long will I get my custom patches?
For embroidered patches, the sample time is 3-5 days. Mass production time is about 5-7 days.

For woven patches, the sample time is 3-7 days. Mass production time is about 5-7 days.

For TPU and PVC patches, the sample time is 7-10 days. Mass production time is about 7-10 days.

For printed patches, the sample time is 5 days. Mass production time is about 5-7 days.
Do you have any guarantee about the quality of your products?
Yes, we guarantee that every patch we produce is of top quality. If you find any technical defects in our products after receiving the goods, we will replace them for you free of charge.