Custom Military Patches
Custom military patches are the universal part of uniforms both in the United States and around the world. The earliest official US military patch was issued on October 31st, 1918 by the Big Red One of the 1st Infantry Division. It is safe to say that no military uniform is complete without at least a few military patches. Whether Army, Air Force, Navy, Marine, or Coast Guard, they will create their own patches to display name, rank, unit, squad, or battalion information. Making precise and accurate military patches is not only for the responsibility of product quality and also for the military's rigor. Military patches' function does not stop there. If you want to encourage your troops to fight, it is necessary to customize some morale patches. Morale patches allow soldiers to encourage each other. Or customize some tactical patches for specific tactical exercises, which allow soldiers to quickly get into combat. It is no exaggeration to say that custom embroidered military patches have become an important part of military equipment.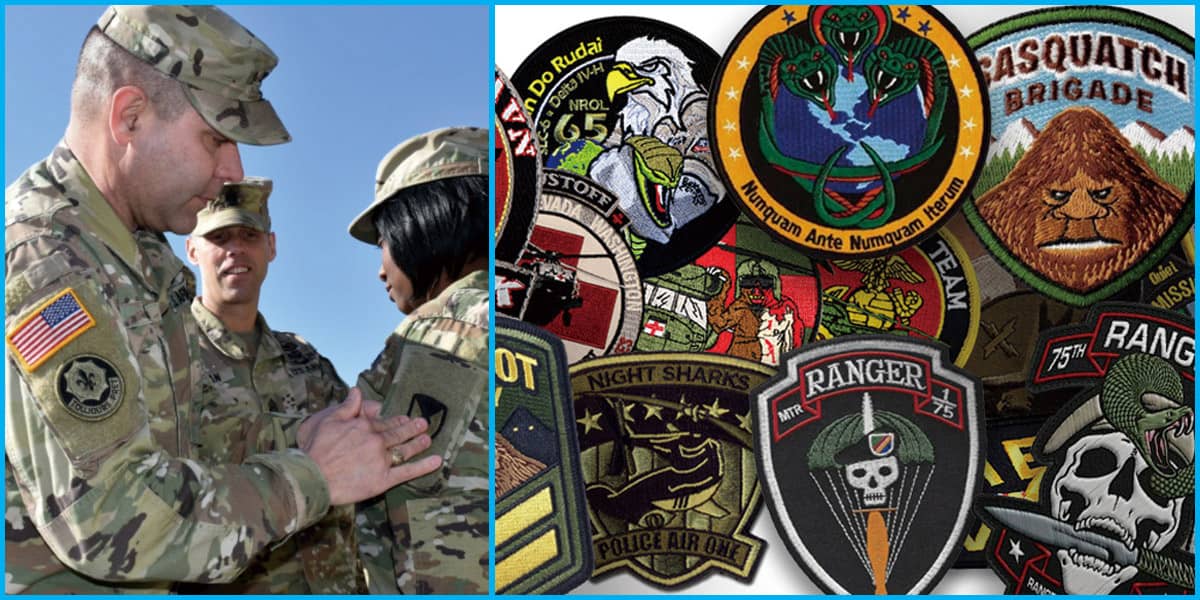 Where Do Patches Go on Army Uniform?
There are various rules about how to wear military patches on the uniforms of different branches. For example, in the U.S. Army, the SSI is worn on the left arm, just below the shoulder seam of the uniform. Here are some of common places where military patches are installed:

Can Civilians Wear Military Patches?
Civilians should not wear military insignia regularly because it can confuse people into thinking you are a veteran. Although it is not illegal to wear military badges, wearing them makes people think it is stolen valor. Of course, if you're an army fan. You can collect all kinds of military patches. Or, when you're playing an army game, you can wear these army patches for a more realistic military training effect.



Design Military Patches Process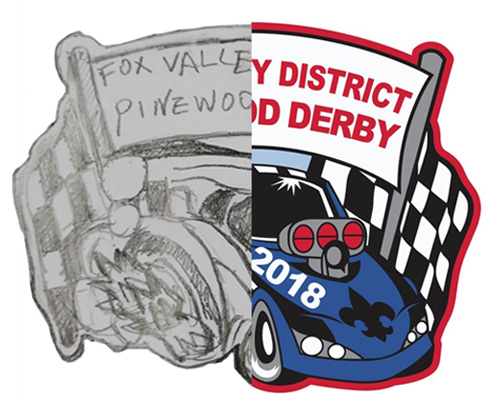 Get A Free Quote
Click here to submit your patch artwork then we will reply to you within 12 hours. If you only have preliminary design ideas, you can also submit a manuscript design, and we will help you complete it for artwork.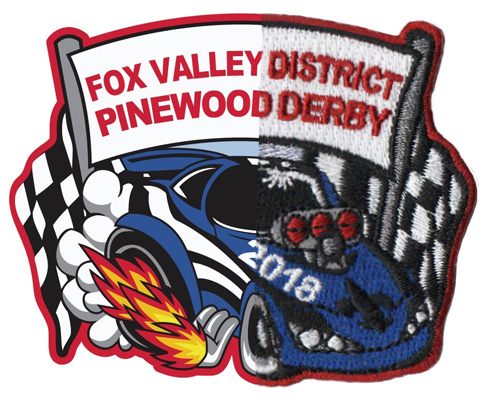 Approval Samples
After you have confirmed the price, we will start to create artwork or making a sample for your approval. It takes about 2 days to create artwork and 3 days to sample. Free unlimited modification until you are satisfied.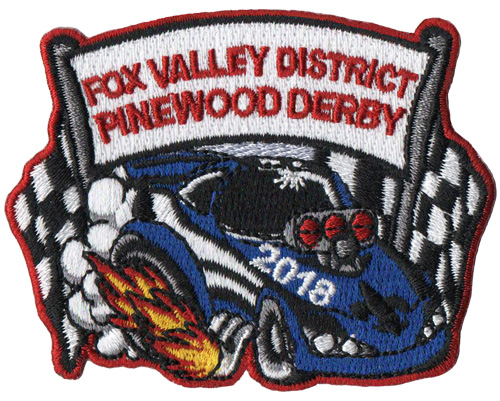 Production and shipment
When the sample is confirmed, we will immediately put it into production. After the patches have been finished, we will send them to you by DHL, FEDEX, or UPS. If any of the products are found to be technically defective after you receive the goods, we will provide a free replacement.


Get Top Quality Custom Military Patches No Minimum Order At Incredibly Low Prices
We have more than 20 Tajima and Barudan embroidery machines import from Japan. Excellent equipment and professional technical support make our Patches real in very top quality. The embroidery threads and fabric we used are certified by Oeko-Tex standard 100, which is the most authoritative and influential textile certification in the world. This certification represents our product that has been tested to be ecologically harmless, that also becomes an important basis for end-users to make textile purchase decisions. There is no order limit for our custom military patches, so whether you are ordering 10 pieces or hundreds of pieces patches, We are always welcom and you will receive patches made from the finest polyester twill and quality non-fading thread. We guarantee that each patch we produce has gone through 100% quality inspection. Our product quality fully follows the IS9001: ISO14001 operating process to ensure that all of you receive patches are perfect. If you find any technical defects in our patches, we will replace it for you free of charge.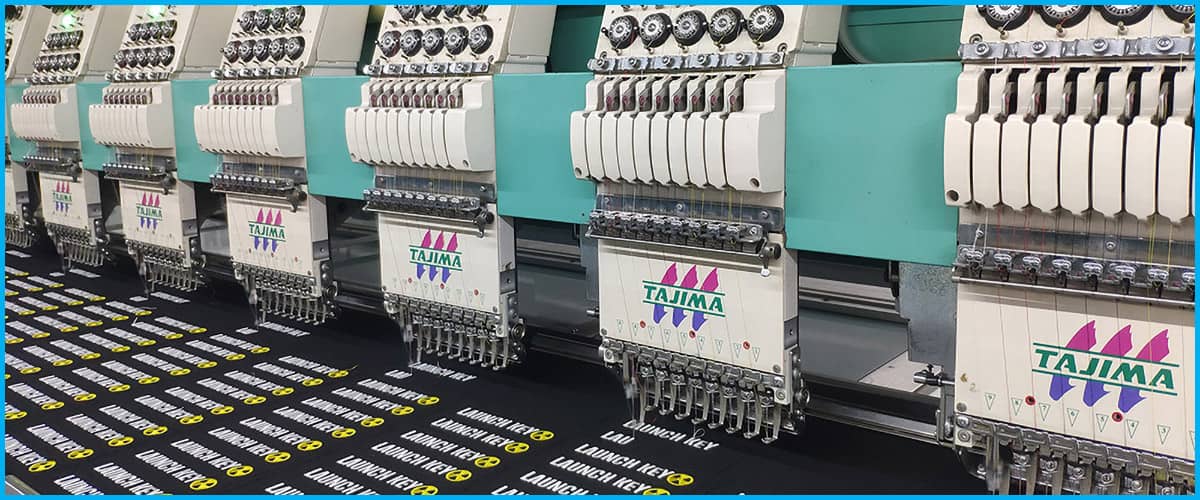 We guarantee that each patch we produce has gone through 100% quality inspection, that is our promise to you, and that is what we ask of ourselves. It is our responsibility and mission to provide you with quality service and good product quality. Looking forward, you will have a patch creation process here as easy, fast, and enjoyable as possible.

Check Out Some Of Popular Custom Patches We've Done
Whether you want to custom military patches for army, custom embroidered patches for hats,
or iron on patches for jeans, chenille patches for letterman jackets, we are always here offering you a full range of customized solutions.


Frequently Asked Questions
Is there any minimum order quantity for custom military patches?
No, you can iron on patches at any quantity, even one pc. You can also receive the top-quality patch from here. But if your order is more than 50 pcs, your costs will be lower.
How long can I expect to hear from you when I request a quotation?
As you know, we are a Chinese factory, so the time is different from that in the US and Europe. We will usually get back to you within a few hours. If we were still working on time, we would probably be able to get back to you within minutes.
Can you duplicate our previous product exactly?
Yes, we can copy any previous product, all you need just send the scan picture to us.
What format of files do I need to send the document for my custom patches?
We accept documents in any PC format. Such as AI, PDF, EPS, JPG, PNG can be. If you only have the original manuscript, we can also help you turn it into an art illustration.
What is the largest embroidered patch you can make?
The largest patch we can make is 60CM, which is 23.5 inches in diameter.
How many color combinations can be allowed on a embroidered military patch?
We offer 9 different color combinations for free for each embroidered patch, which is more than enough for the average embroidered patch. If you need more colors to make your patches more vivid, we offer hundreds of colors to choose from, but the patches cost will increase dramatically. If you are looking for unlimited color and inexpensive patches, we recommend making a custom printed patch.
Will I get a sample for confirmation before mass production?
Yes, we will provide you with free sample for your confirmation within 3-5 days after you confirm the order. In this process, if you are not satisfied with the design, we will free unlimited modifications until you are satisfied.
How long will I get my custom military patches?
Usually, standard orders (under 1000 pcs) will be completed within 5-7 days. If your order quantity is more than 1000 pcs, we will inform you of the exact delivery time when quoting. If you need an urgent order service, we also offer an urgent order service within 3-5 days.
Do you have any guarantee about the quality of your products?
Yes, we guarantee that every patch we produce is of top quality. If you find any technical defects in our products after receiving the goods, we will replace them for you free of charge.