● No minimum order
● Free sample for pre-production
● Free up to 8 colors at no extra charge
● Free shipping cost to the USA and Europe
Description
Custom Woven Labels
Woven labels provide the final professional finishing touch to your brand of clothing. If the clothes are for sale, then a custom woven label is a necessity. It can display the size of your clothing or the brand of your company. Our clothing labels are made from 100% polyester woven yarns on a professional jacquard loom, which means they are machine washable at all temperatures without fading. Our woven labels are durable, soft to the skin's touch, and retain their shape even after many washes. The woven yarns we used for our woven labels are certified by Oeko-Tex standard 100, which is the most authoritative and influential textile certification in the world. This certification represents our product that has been tested to be ecologically harmless, that also becomes an important basis for end-users to make textile purchase decisions.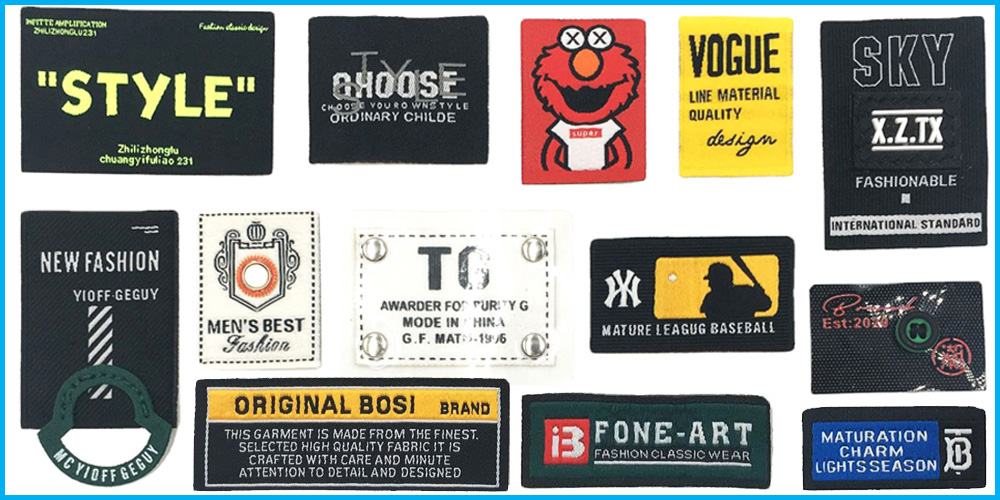 See Some Of The Usage For Custom Woven Labels
Custom woven labels are widely used in clothing, shoes, and hats. The following are some common application scenarios.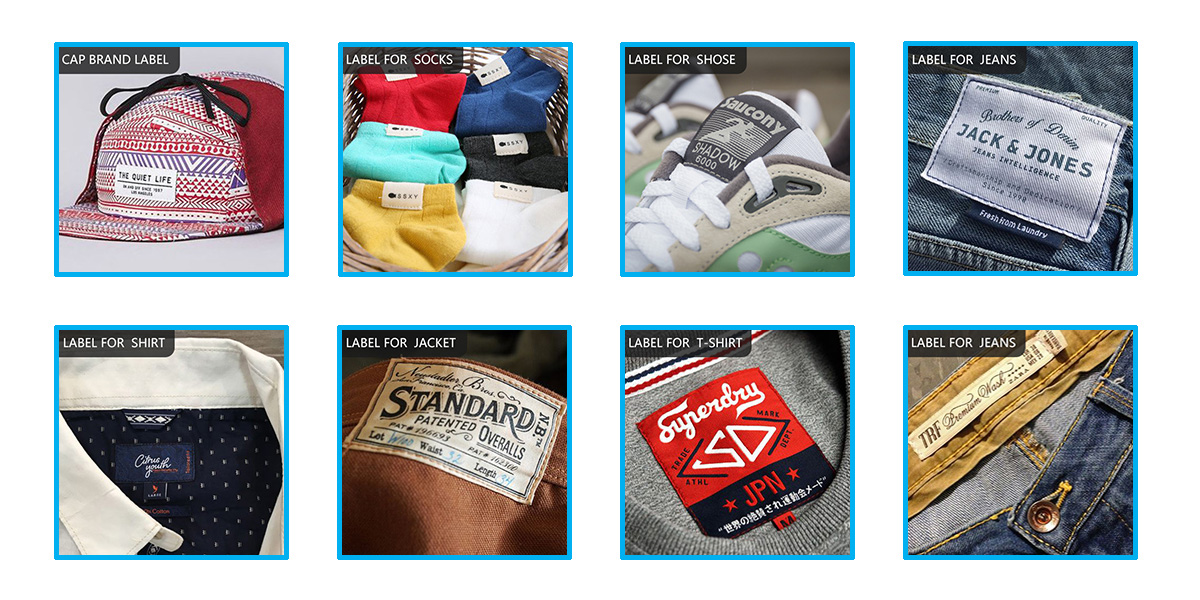 Folding Types Of Woven Labels And Useing Methods



1. No Fold: The most common label is the no fold label. It can be sewed on the surface of clothing, on the collar, or anywhere else.
2. End Fold: Fold the left and right or top and bottom sides, and the folded parts will be hidden under the label. This makes the label can be better fixed after sewing, not easy to be torn off.
3. Center Fold: Insert both ends of the label into the collar seam or other part of the garment and sew it back together.
4. Book cover Fold: Similar to the middle fold use, except that the two sides were folded, and then the folded parts are tucked into the crevices of the clothes. Then sew the label back together.
5. Manhattan Fold: Similar to the middle fold use, except that the top side was folded, and then the folded part is tucked into the crevices of the clothes. Then sew the label back together.
6. Hanger Loop: The sides are folded at an angle of 45 degrees to form a hanger shape, and the folded parts are stuffed inside the garment and sewn together.
Custom Top Quality Woven Lalbels Here With No Minimum Order Quantity
We guarantee that each label we produce has gone through 100% quality inspection and in top quality, that is our promise to you, and that is what we ask of ourselves. If you find any technical defects in our woven labels, we will replace it for you free of charge. It is our responsibility and mission to provide you with quality service and good product quality. Looking forward, you will have a label creation process here as easy, fast, and enjoyable as possible.


Check Out Some Of Popular Patches We've Done
Whether you want to custom morale patches for military, police patches patches for police station, sports patches for sport team,
or scout patches for boy Scouts, we are always here offering you a full range of customized solutions.