For all the years I have been in school, chenille patches are some of the fanciest things we came across. It was an honor to have a college jacket laced with a number of these to show your accomplishments. Everyone out there in high school and college was out to get the custom chenille patches on their jackets. That alone was fashion enough to get you some recognition at school. At least we saw the part that girls loved about it.
Colleges and varsities use custom chenille patches as embellishments for their leather jackets, blankets, sweaters, and framed awards. No letterman jacket looks complete without a few chenille patches. Did you know that chenille patches have existed for over 100 years? Now you know! The beauty of the patches makes any piece fashionable and unique. They also hold up well over time if you get the best in terms of quality.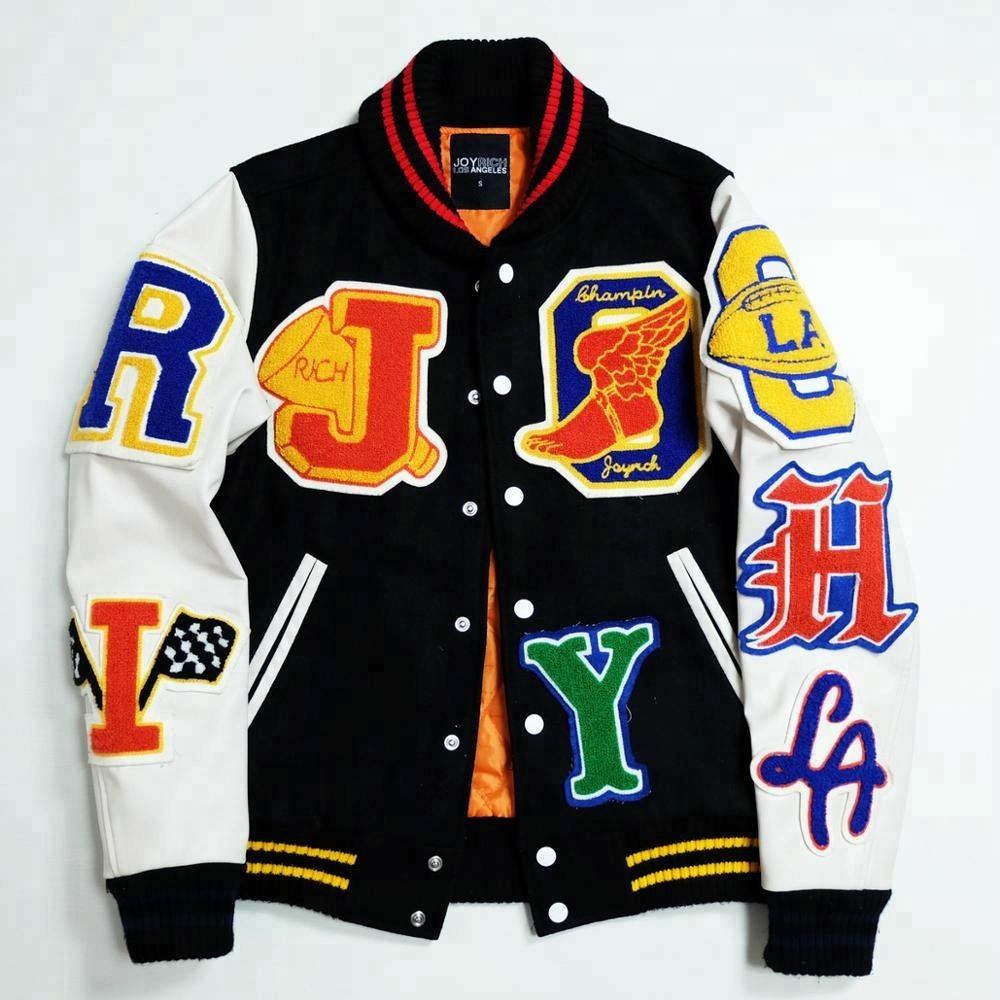 How are chenille patches made?
These are made from soft and fuzzy fabric and get the name from the word "caterpillar" in French. The softness and characteristic look on the chenille patches are given by the short length of yarn coupled with two "core" yarns then twisting them.
If you want to get a smaller and more sufficient detail on the custom patches, you can use embroidery to get better results, but you have to take care of your yarn density. The chenille patches are made on a stiffened end used to attach these to a sweater or jacket.
Whatever activity or sport you can think of, the custom chenille patches really go for it in terms of design. Their versatility in design makes them suitable for almost all types of sports clothing and design. From cheerleading, basketball to football, you are guaranteed to find a good design. Maybe you are part of a great team with several awards. Did you know that some of these can be made into a chenille patch and attached to your letterman jackets?
How to apply chenille patches?
Custom chenille patches are made to last, and the only limit with these is your imagination. No letterman jacket would be the same without a few chenille patches. These are actually part of the jacket. They show more than achievement, especially in sports, but they do echo the voice of your brand. Make your letterman jackets stand out with different custom chenille patches.
Who makes chenille patches?
I think you might be tempted to custom some Chenille patches for your own sportswear with the above understanding. Your order quantity is small? Maybe it's something that other factories are very reluctant to do. But at Dany Patches, we always welcome any order. Whether you order 10 pieces or thousands of patches, we are always welcome! Let get start custom chenille patches no minimum today and get a 10% discount for your first order.