Us military patches
Being in the military is an honor. It is the dedication to serve a country and its constitution. That is one reason why veterans all over the world are respected for their commitment and service. The use of military patches started way back as a form of recognition for different units in the military. Members used the uniqueness of any military patch to show the same in the force. No one outside the military should wear custom military patches. The earliest official US military patch was issued on October 31st, 1918 by the Big Red One of the 1st Infantry Division. By World War II, military patches had become common, and it had become a proud tradition to wear distinctive insignia for individual units of the U.S. Army, Navy, Marine Corps, Air Force, and Coast Guard.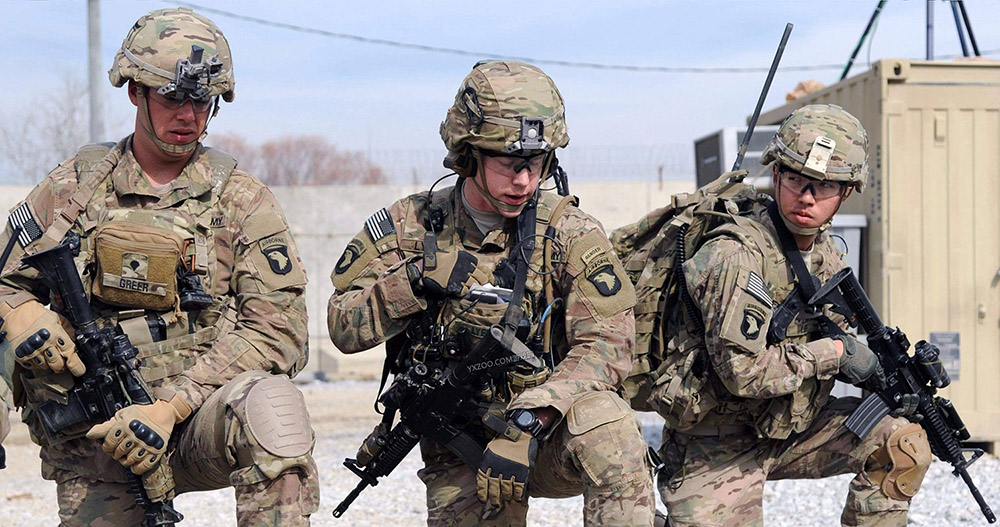 Military patches today are worn as a mark of honor on the uniform. All military organizations have their own patch designs, from stock flag patches to morale patches. These are emblems worn proudly by the military.
There might be different military units and to show their team spirit, they can come up with a logo designed on military patches for the unit. This means that military patches can be used to identify the different units in the military. For example, let's assume you were in the army in the 34th Infantry Division. Even when you retire from the military, you can take home the military patches with you. It is a symbol of honor and togetherness. It shows that you were once part of a team that probably saved lives and protected your country.
Why are military patches velcro backing?
In the army, field deployment can happen at any time. This means if you are going to wear any of your military patches, you need to do as fast as necessary in-field deployment. Military patches with Velcro backing are one of the most popular patch designs. The Velcro backing is made with a hook and loop on two sides. The patches' hook side sews on the patch's backside while the loop side sews on the uniform side. Sometimes, a unit commander can order the soldiers to remove their official military patches. Using the hook and loop tape technology, you can remove the patches and add them as needed in the field. This means one thing for sure that the use of military patches is a trend that is here to stay.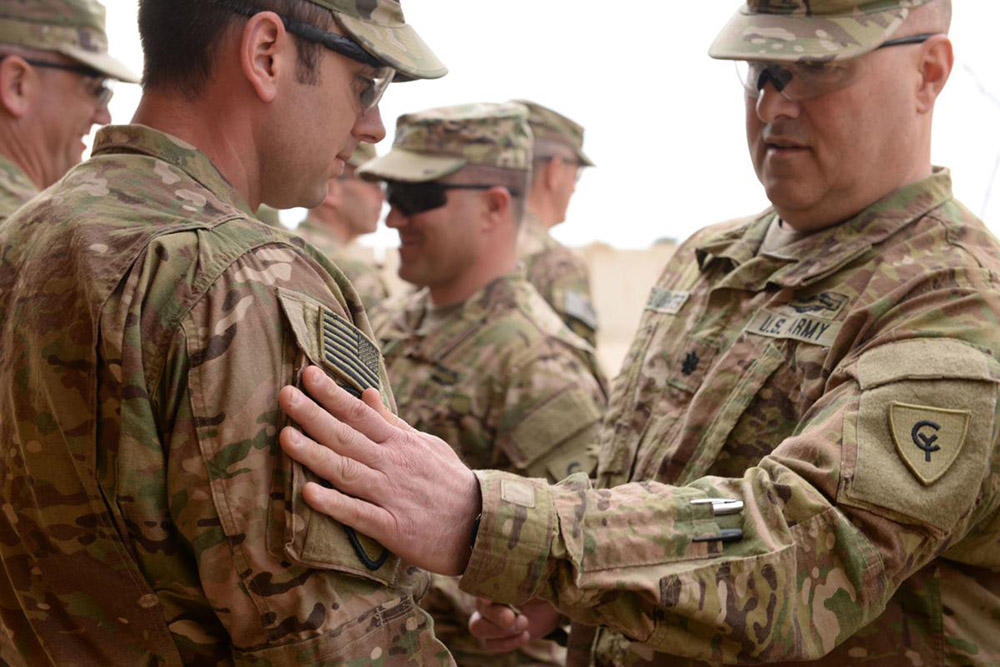 What are military morale patches?
Rewards are great and can boost your self-esteem.They are expressions of joy and pride in someone's efforts. No matter how good they are, sometimes they are not enough. This is where a custom morale patch makes more sense. Military patches are great, but when accompanied by custom morale patches, they do a great job of showing the attitude of the soldier or the army, and they are much more motivating to the soldier.
Where to get military patches made?
We know well the rigor of the military, so we always provide the top quality military patch for the military, and there's no minimum quantity request, no matter you will custom 10 pcs or thousands of patches, we are always welcome. If you thinking of Custom Military Patches, contact us today and get a 10% discount on your first order.